Papa Vinyard here, now here's a little somethin' for ya...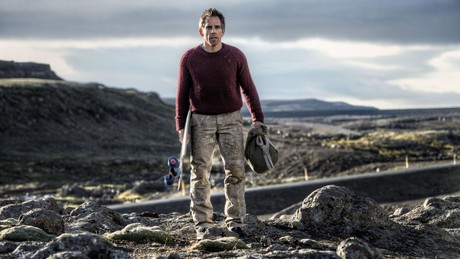 A little less than a month before its official release, and we get this six-minute extended trailer for THE SECRET LIFE OF WALTER MITTY that mixes footage we've seen with some new stuff to give us our most extensive look at the film thus far. Unlike the previous trailers, which mostly highlighted Mitty's fantasies and the gorgeous photography by Stuard Dryburgh, this one makes more of a point of Walter's personal journey to add some verve into his life by going above and beyond the call of duty of his job. It's this personal focus of the character that really defines the film, and even if this "middle-aged working guy grabs the bull by the horns"-type premise has been done, it's Stiller's respect for Mitty and his spiritual growth that keeps the film from dovetailing into cliche and sentiment.
The trailer is still trying to sell the film's laughs, which are relatively few and far between, particularly in the latter half, and I can't imagine most moviegoers being satisfied when they realize that the Ben Stiller awkward comedy they bought tickets for is actually a warm, deeply life-affirming drama about self-actualization and finding your sense of bravery in the modern world. For those who can get over the lukewarm buzz on the film, which calls it a "Super Bowl commercial" with the dramatic weight of a minor ENTOURAGE episode," it should be a rewarding experience. I think the film is a cute, impeccably-produced story that escapes Stiller's comfort zone and shows his ability to create bizarre, unconventional moments and narratives using big-budget Hollywood talent and techniques.
Just don't be surprised if you realize that more than half its laughs were revealed in the marketing (which, thankfully, omitted a late cameo that my audience greeted like a close friend showing up late for dinner).
THE SECRET LIFE OF WALTER MITTY begins on Christmas Day.
-Vincent Zahedi
"Papa Vinyard"
vincentzahedi@gmail.com
Follow Me On Twitter