Papa Vinyard here, now here's a little somethin' for ya...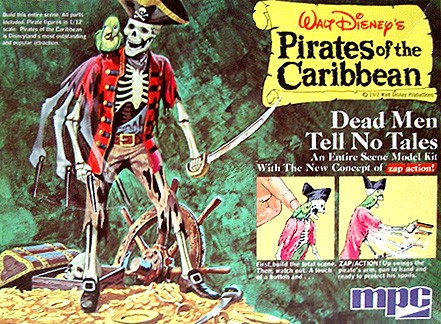 We very well may have some details as to what to expect from PIRATES OF THE CARIBBEAN: DEAD MEN TELL NO TALES as directed by the KON-TIKI duo of Joachim Ronning and Espen Sandberg. According to The Daily Mail, the film will have Johnny Depp's Jack Sparrow racing to get an artifact called The Trident before a ghost named Captain Brand, who inevitably has his own beef with Cap'n Jack, gets to it first. The filmmakers are currently in negotiations with their pick for Captain Brand, which is none other than...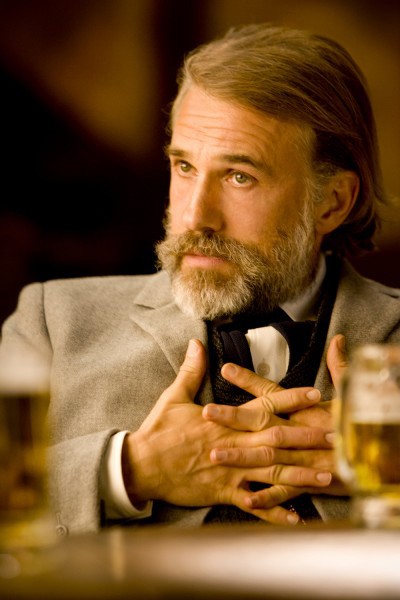 Christoph Waltz!!
While Ian McShane struggled to juice up the last film as Blackbeard (which was more due to an underwritten role than McShane's trademark bluster), I'm thinking Waltz is more in line with the Geoffrey Rush school of chewing every penny of the $200 million+ scenery that Bruckheimer surrounds him with. I've seen this guy as a near-genius Nazi, an effortlessly wily dentist/bounty hunter, an insecure drug kingpin, and I'm soon to see him as a horrible boss. Can't wait to see him add a nefarious pirate ghost to his repertoire!
Also in that post is news that Keith Richards is set to return as Captain Teague, a.k.a. Jack's old man, who knows something crucial about The Trident (seemingly in much the same way he magically knew about the Fountain of Youth when Jack was tasked to find it). Bleeding Cool reports that IRON MAN 3 botanist/biological coder Rebecca Hall is in talks to play Jack's love interest, an astronomer accused of witchcraft by uneducated, mid-18th century minds. More importantly, her father is none other than Geoffrey Rush's Captain Barbossa…awesome.
Even though I haven't been crazy about this series since the original, I keep finding myself getting excited for these movies, overlong narratives, unnecessary romantic subplots, and goofy, out-of-place humor be damned. I mean, they are massive, big-budget pirate movies, for godssake; how many of those do we get these days? With Waltz and Hall onboard, and with fresh blood attacking the franchise from a new perspective, I'm keeping my hopes up for this one.
PIRATES OF THE CARIBBEAN: DEAD MEN TELL NO TALES sets sail in Summer 2016.
-Vincent Zahedi
"Papa Vinyard"
vincentzahedi@gmail.com
Follow Me On Twitter