Papa Vinyard here, now here's a little somethin' for ya...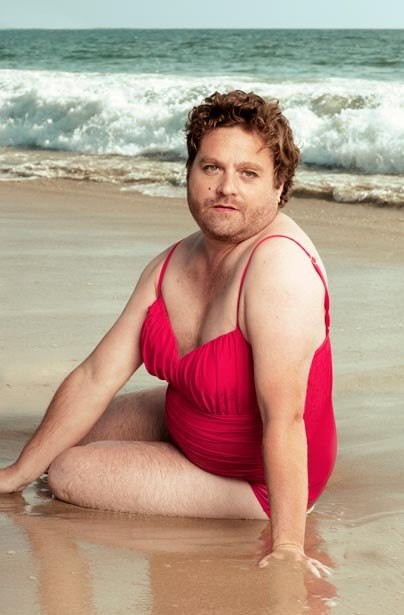 Remember that LOOMIS FARGO true-story robbery flick that was gonna star Jim Carrey as the titular character? Well, The Wrap has confirmed a rumor that's been going around for the last month that post-HANGOVER Trilogy Zach Galifianakis will be stepping in Carrey's security uniformed shoes due to a "scheduling conflict". Carrey's co-star, Owen Wilson, is still onboard the film which has the two leads squaring off after Wilson's thief gets Fargo to pull an inside job, and then cuts him out on the split.
While I was excited to see Carrey's inner loon surface once Fargo turns the tables on those who betrayed him, Galifianakis has also got the talent, the star power, and the bubbling-under-the-surface insanity to make this thing work. Imagine his chemistry with Bradley Cooper in the HANGOVERs; now imagine Cooper is a Texan wiseass who uses Galifianakis' reverence towards him against him. Sounds kinda funny, no?
NAPOLEON DYNAMITE/NACHO LIBRE's Jared Hess will direct for producer Lorne Michaels (yes, that Lorne Michaels), and the script was written by Lorne's former SNL writer Emily Spivey (who, more recently, created the Christina Applegate series UP ALL NIGHT). Love that this one is a true story. Can't wait to see a trailer.
Chime in; pissed that Carrey's out, or stoked that Galifianakis is in?
-Vincent Zahedi
"Papa Vinyard"
vincentzahedi@gmail.com
Follow Me On Twitter