Gotta love the bizarrely circular-yet-contradictory synergy of THE HOBBIT's Smaug the talking dragon being revealed (well, more fully revealed than before) on the side of a great big airplane. But that's exactly what's happening, via THIS look from Stuff and the below pic from Air New Zealand's Twitter stream.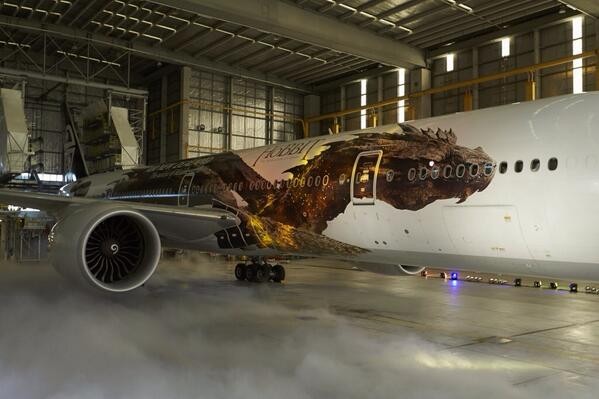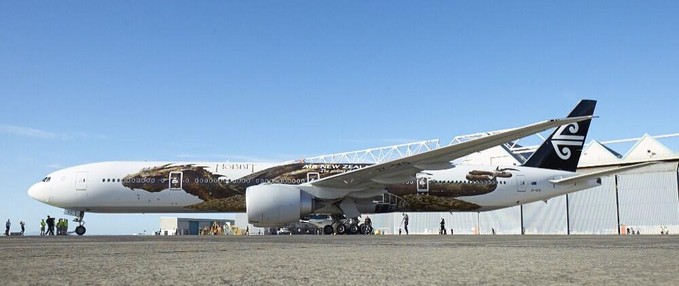 Performed and voiced and action by Benedict Cumberbatch (STAR TREK INTO DARKNESS, SHERLOCK), the whole of Smaug will appear on-screen when he's desolated in the new HOBBIT movie which opens in the US December 13.
Thanks to all the readers who sent along these links! Much appreciated...
————————
Glen Oliver
"Merrick"
- e-mail
- Twitter
- Google +