Movie News
A Trailer And Poster For SON OF GOD...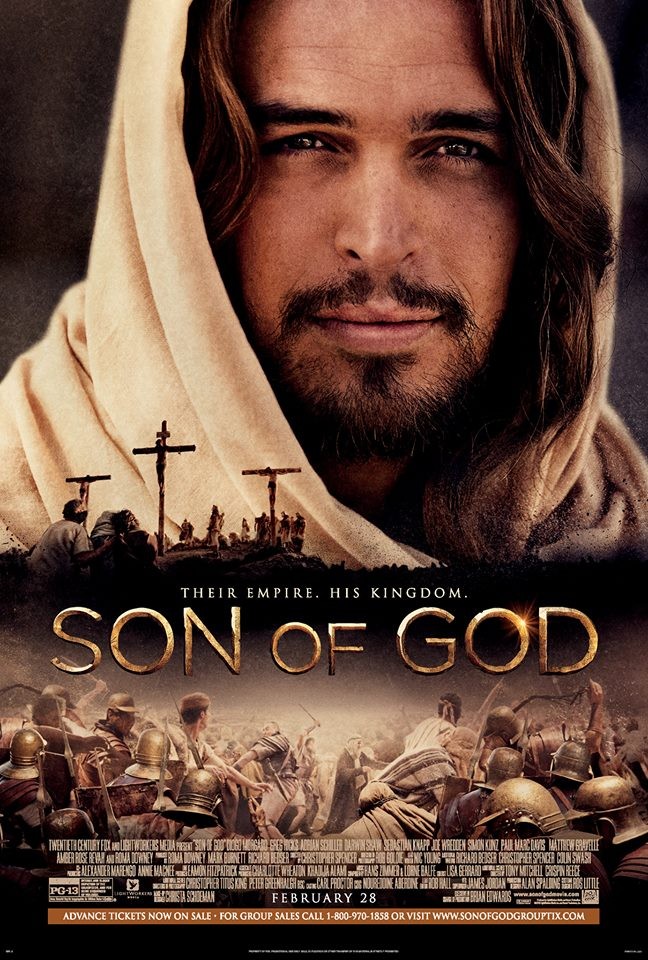 Here's a trailer for SON OF GOD. This film is culled from THE BIBLE, a recent History Channel miniseries (HERE) chronicling and dramatizing…well…The Bible. The Jesus portion of that show was re-purposed, and additional material (shot at the time) was incorporated to flesh out the narrative and shape it into a Hans Zimmer-scored feature film.
The result…
…arrives in theaters February 28. A new poster for the picture can be found above via the project's Facebok page.
—————-
Glen Oliver
"Merrick"
- e-mail
- Twitter
- Google +