Hey guys! Horrorella here...
The sequel to the Tim Burton-helmed ALICE IN WONDERLAND will be hitting theaters on May 27, 2016, says Deadline. Burton will be passing the reins off to James Bobin (THE MUPPETS) this time around, but Mia Wasikowska and (of course) Johnny Depp will be returning to reprise their roles as Alice and the Mad Hatter.
Interestingly, this could land the WONDERLAND sequel pretty close to the latest PIRATES OF THE CARIBBEAN installment, which was moved out of the insanely crowded 2015 and is aiming for an as-yet unannounced date sometime in 2016. So we could wind up seeing Johnny Depp reprising not one, but two overly-zany characters over the span of a few months.
Additionally, Disney will also be rolling out their new live-action version of THE JUNGLE BOOK on October 9, 2015. We learned earlier this month that Jon Favreau will be stepping up to direct that one, from a script by Justin Marks.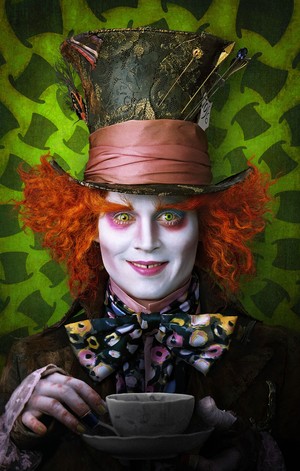 Follow me on Twitter