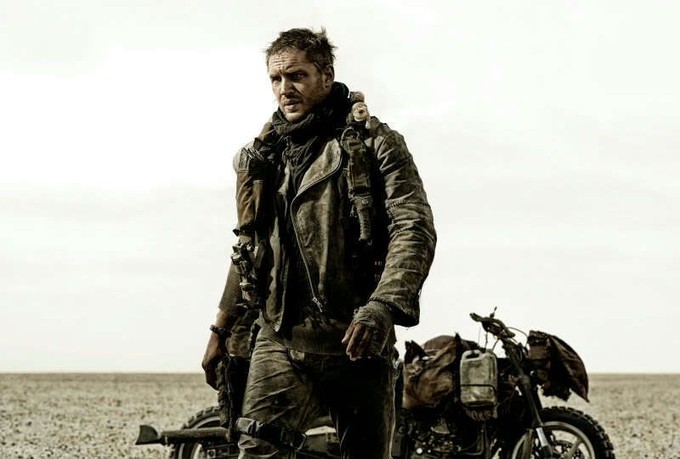 Tom Hardy as Max Rockatansky in MAD MAX: FURY ROAD
A while back we heard murmurs and indications the George Miller's forthcoming MAD MAX relaunch, MAD MAX: FURY ROAD, might be delayed from its anticipated 2014 release window.
This now appears to be the case: Variety says the film is now being targeted for…wait for it… Summer 2015…May 15 to be exact...catapulting the picture into the mix with plus-sized heavy hitters like AVENGERS: AGE OF ULTRON, Brad Bird's TOMORROWLAND, JURASSIC WORLD, the DISPICABLE ME spin-off MINIONS, TED 2, a probable FANTASTIC FOUR reboot, a liekly TERMINATOR film, Marvel's ANT-MAN, the MAN OF STEEL sequel (in which Affleck's Batman plays a part), and more. That's one hell of a Summer - rivaled only by (and possibly surpassing?) the legendary Summer of 1982. And then of course, Christmas of that year brings us the next MISSION: IMPOSSIBLE adventure, and this nutty little thing called STAR WARS EPISODE VII.
The promising and provocative news is: word on the street is that Miller knocked FURY ROAD out of the park and has realized a product of immense vision and energy. I'm hearing this again and again. So, fingers tightly crossed that the movie will not only deliver, but deliver quite well. It'll need to do so in order to make a difference Summer like 2015's…
————————
Glen Oliver
"Merrick"
- e-mail
- Twitter
- Google +