Papa Vinyard here, now here's a little somethin' for ya...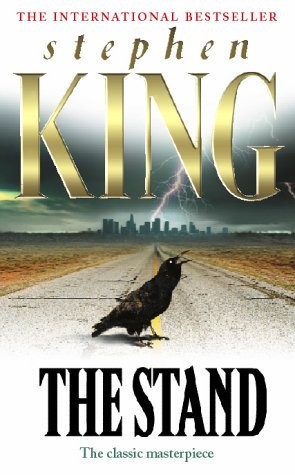 Yet another director has jumped off THE STAND! According to The Wrap, CRAZY HEART director Scott Cooper, who was linked to the project starting back in August, is off the long in-development Stephen King adaptation. The project is still a "priority" for Warner Bros., but I don't think much of the work that Affleck or Cooper put in will be evident in the final film (if it ever comes together), so I doubt it will get any traction until they land another helmer for the gig.
I haven't seen OUT OF THE FURNACE yet, but nothing I saw in CRAZY HEART (save for maybe the matter-of-factly portrayal of the central southerner characters) led me to think that this guy could handle the apocalyptic ensemble drama that would need to be front and center in THE STAND. While I'm intrigued to see what he pitched to WB to get him the coveted gig in the first place, I'm equally curious as to what got led him to break from the project. Maybe the buzz off of OUT OF THE FURNACE made him want to stay away from the high-pressure, large scale tentpole game so he could focus on the intimate dramas that are building his industry reputation. Or, maybe, he's a secret loon who wanted to tell the whole story from the perspective of Randal Flagg's crow form as it tries to corrupt (or kill) the rest of the characters. Who knows.
What we do know is that Warner Bros. seems to be taking this project seriously these days, so don't be surprised if they get another high-profile director onboard in the next few weeks/months. With source material as long and complicated as THE STAND, I'm sure there are a ton of possible versions of the stories for writer/directors to pitch to the studio. However, the level of scope of this project, including whether they go one film or more to depict the story and the level of talent they want to play the likes of Stu Redman, Nick Andros, and of course, Randal Flagg, has yet to be determined.
Who do you think the ideal director would be for THE STAND?
-Vincent Zahedi
"Papa Vinyard"
vincentzahedi@gmail.com
Follow Me On Twitter