Hey Yo, Draven here.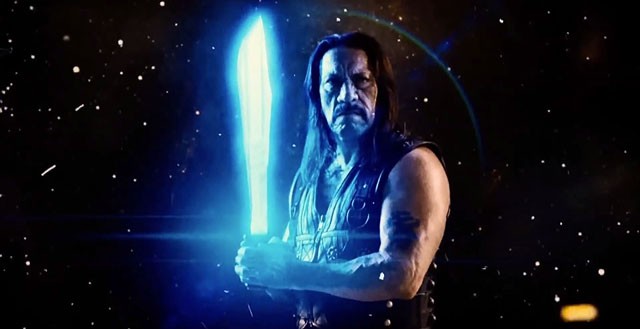 So what started as a fake trailer attached to GRINDHOUSE in 2007 looks like it will end as a fake trailer. The MACHETE KILLS AGAIN… IN SPACE fake trailer that was seen attached to last month's MACHETE KILLS has been released online. I doubt we will actually see this film realized, as MACHETE KILLS came and went with a tiny whimper, making just barely over $8 million last month.
It also wasn't particularly well received by audiences or critics either. Who knows though, I didn't think we were going to see Robert Rodriguez get to make the original film but he proved me wrong. Maybe he will with this too. Anyways here it is for those of you who care:
Follow me on Twitter here!