Hey guys! Horrorella here...
After THE BEST MAN HOLIDAY had an astounding weekend at the box office (grossing over $30 million domestically), it looks like the concept is officially a series. According to Deadline, Universal is currently in negotiations with director Malcolm D. Lee to write, direct and produce a third installment of the ensemble rom-com.
No word yet on whether or not cast members (which includes Taye Diggs, Morris Chestnut, Nia Long, Terrance Howard and Regina Hall) will be returning. It took 14 years for the second film to be made, so they're not exactly contractually obligated to come back for round three. So, as Deadline goes on to note, any returning stars will likely be asking for pay raises for a third go-around.
The studio will have plenty of time to sort that out though, as Lee will need to commit some time to writing the script before a future film can go into production. Though, probably not the 14 years that separated THE BEST MAN from THE BEST MAN HOLIDAY.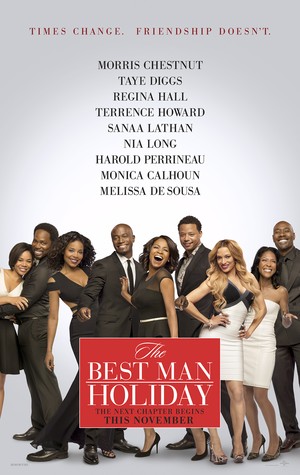 Follow me on Twitter