Hey Yo, Draven here.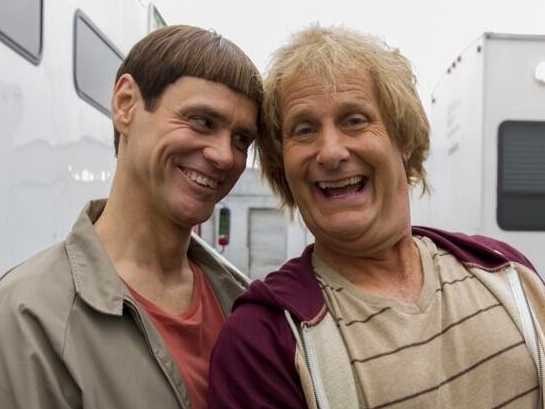 Universal has set a release date for the upcoming sequel DUMB AND DUMBER TO, about a year from now, November 14, 2014. The film will see the long awaited reunion of Jim Carrey, Jeff Daniels and the Farrelly brothers, twenty years after the release of the original film.
As much as I love the original film and really hope this is going to turn out to be a return to form for all involved, I am a little worried about it in the same way I am for ANCHORMAN 2. There aren't many decent sequels to straight forward comedy films and even less that are made so long after the original films. But hey, it can't be worse than DUMB AND DUMBERER: WHEN HARRY MET LLOYD. Right?
Follow me on Twitter here!