Hey guys! Horrorella here...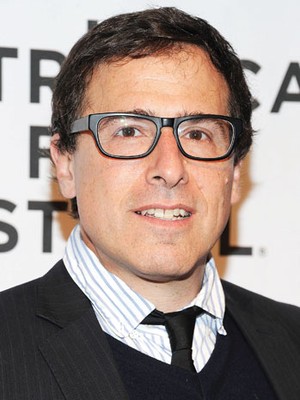 This might be the strangest and also most awesome thing you're likely to hear today. David O. Russell was particiapting in THR's Directors Roundtable recently (via The Playlist), and spent some time discussing the multitude of unproduced screenplays that he has written over the years.
As it turns out, one of these ideas that hasn't yet made it past the script phase is a horror film. A horror film that may, in fact, be directed by Eli Roth.
I wrote a couple of things that someone might make, Eli Roth may actually do one, I wrote a horror a few years ago...Well it'll be coupled with Eli Roth, that's exciting to me. Cause I had to write to support myself. So I wrote a horror for producer Colleen Camp a horror film that I thought was interesting. And Eli thinks its interesting, I think he's going to make it more interesting," he said. "It's emotional, it's also... we'll see. It's also...I don't wanna say anything more, I'll let Eli talk about it.
We can chalk this up under "things I never would have expected, yet I would so totally see." A David O. Russell horror film sounds interesting, to say the least, but one executed under the direction of Eli Roth is even stranger/more exciting. I don't think my brain can even fully process what such a creation would look like, but I really want to find out.
But that's not all! Apparently he has a time travel script in-process as well.
I also wrote a supernatural... sort of a time thing, that again is out of my genre. You would probably be better at it than me," he said pointing to Alfonso Cuaron.
Now obviously, both of these projects are still in the script phase and are nowhere near production (if they even happen at all). But it's interesting food for thought, at the very least. Horror is definitely not the first thing that jumps to mind when I think of future Russell projects, but I would be really curious to see what he came up with. And obviously adding Eli Roth into the mix would add a different spin entirely.
What do you guys think?
Follow me on Twitter