Papa Vinyard here, now here's a little somethin' for ya...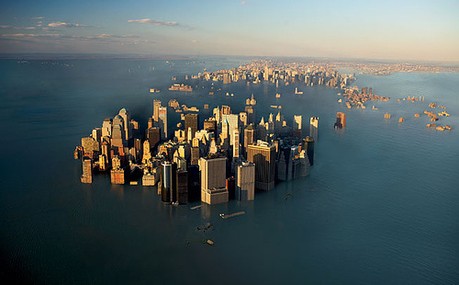 According to Deadline, Will Smith has chosen his next project, and it's gonna be Shawn Levy's THE CITY THAT SAILED. The film will have Smith playing a New York father whose daughter's wish to sail the island of Manhattan across the Atlantic Ocean to England comes true. The script is being written by Audrey Wells (UNDER THE TUSCAN SUN, THE TRUTH ABOUT CATS & DOGS); no word on whether any elements remain from the draft that was written by Andrew Niccol when the film was in development a few years back.
After the failed attempt to go slightly more mature with AFTER EARTH, it seems that Big Willie Style would rather play it safe and go family-friendly with the director of THE INTERNSHIP and NIGHT AT THE MUSEUM than take on something a little more challenging. Levy's track record does include half-winners like DATE NIGHT and REAL STEEL, but nothing about this premise convinces me the film will be anything more than a schmaltz fest with a Katy Perry/Taylor Swift song playing over its trailer. Of course, I had very few hopes for REAL STEEL, and it ended up being a thoroughly competent, entertaining family film, so who knows?
All I know is, if this is the thing that Will Smith chooses over INDEPENDENCE DAY 2, I'm gonna be mighty upset. Every character in that film having to offhandedly reference what happened to Captain Steve Hiller because Smith wanted to do a family film about Manhattan sailing across the ocean? Please.
And, dear god, can we all hope that Will Smith doesn't cast his own daughter in the movie? I mean, after this past summer, is Prince still convinced that this nepotism thing is going his way?
-Vincent Zahedi
"Papa Vinyard"
vincentzahedi@gmail.com
Follow Me On Twitter