Hey guys! Horrorella here...
MSN has a released a trailer for a new comedy starring the always-hilarious Nick Frost. The story (based on an idea from Frost) follows Bruce, a former childhood salsa dancing prodigy who decides to take up the hobby again in adulthood in order to win the heart of his American boss (Rashida Jones). One of the major hurdles he has to face along the way is his co-worker (Chris O'Dowd), who is also vying for the woman's affections. Ian McShane also co-stars as Frost's dancing instructor, which is kind of awesome on its own.
Nick Frost always manages to craft characters that are simultaneously relatable and hilarious, and it's exciting to see him take on a leading role here. It looks like this project could be giving him some decent material to work with. There is a particular moment in the trailer where Frost and O'Dowd have a parking lot dance off that had me laughing.
CUBAN FURY will open in the U.K. on Valentine's Day. No U.S. release date has been announced yet.
What do you guys think?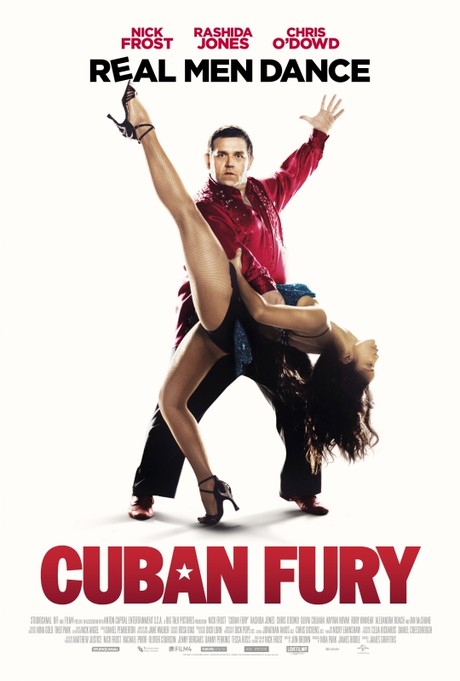 Poster via Empire
Follow me on Twitter