Hey Yo, Draven here.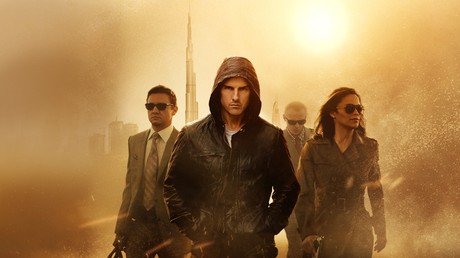 Well this is a little surprising, but according to The Wrap, Paramount is going to release Christopher McQuarrie's MISSION: IMPOSSIBLE 5 on December 25th, 2015. That is just a week after STAR WARS: EPISODE VII and the newest Robert Langdon adventure, INFERNO are scheduled to open. So you have competition for both the younger and older demographics.
The other weird thing about the announcement is that J.J. Abrams directed the third M:I film and produced the fourth one. He is expected to produce this fifth installment as well. Tom Cruise will be back though but no word yet on if Jeremy Renner, Paula Patton, and Simon Pegg will remain with the franchise.
Good news though as I was a big fan of JACK REACHER and the last two MISSION: IMPOSSIBLE films, and it's nice to see that the franchise has just continued to get better. Hopefully McQuarrie and company can continue that.
Follow me on Twitter here!