Hey guys! Horrorella here...
Stop what you're doing! It's Wednesday, and you've all been working hard, so it's time to totally slack off for the next seven and a half minutes or so and get lost in the world of Wes Anderson.
We might be waiting until March for THE GRAND BUDAPEST HOTEL, but you can watch his new short, CASTELLO CAVALCANTI, right now, from the comfort of your desk, couch, chair, whatever.
The film stars Jason Schwartzman as a race car driver who crashes in a small town in Italy during a race in the 1950's. As expected, it's loaded with Anderson's trademark visual style and wit. So if you just don't think you can make it until March, here's a quick fix for you.
Via The Playlist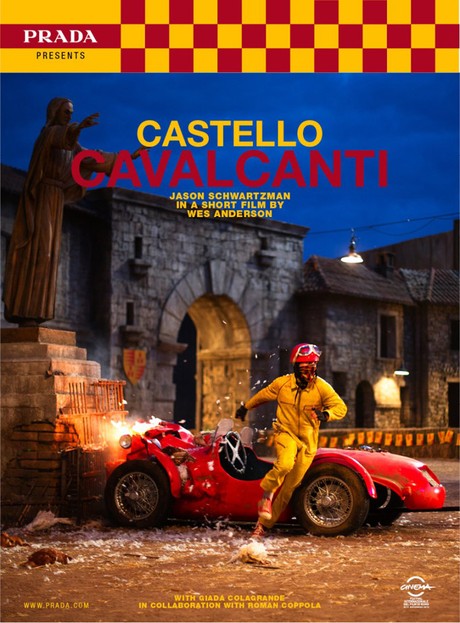 Follow me on Twitter