Hey guys! Horrorella here...
A new trailer and poster have arrived for the dystopian thriller DIVERGENT. Based on the YA novel by Veronica Roth, the story takes place in a futuristic version of Chicago, where all citizens are given personality tests and are divided into factions based on the results. Sort of like the Hogwarts Sorting Hat, but more intense. The story revolves around Tris (Shailene Woodley), who learns that she is a "divergent," which means that she fails to fall into any of the five categories.
This trailer is catching my eye a lot more than the first one did, and it looks like it could be a promising film. The premise is an interesting one, and I like the way this footage is building out the world. And, thankfully, it doesn't look like it's going to contain the ever-present love triangle that we have gotten used to expecting from this genre. Plus, I fell in love with Shailene Woodley in THE SPECTACULAR NOW, so I'm looking forward to seeing what else she can do.
What do guys think?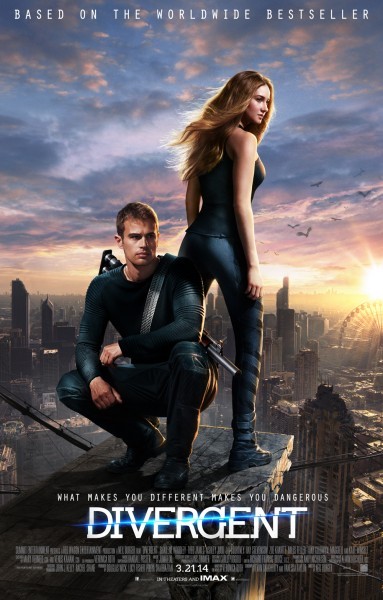 Follow me on Twitter