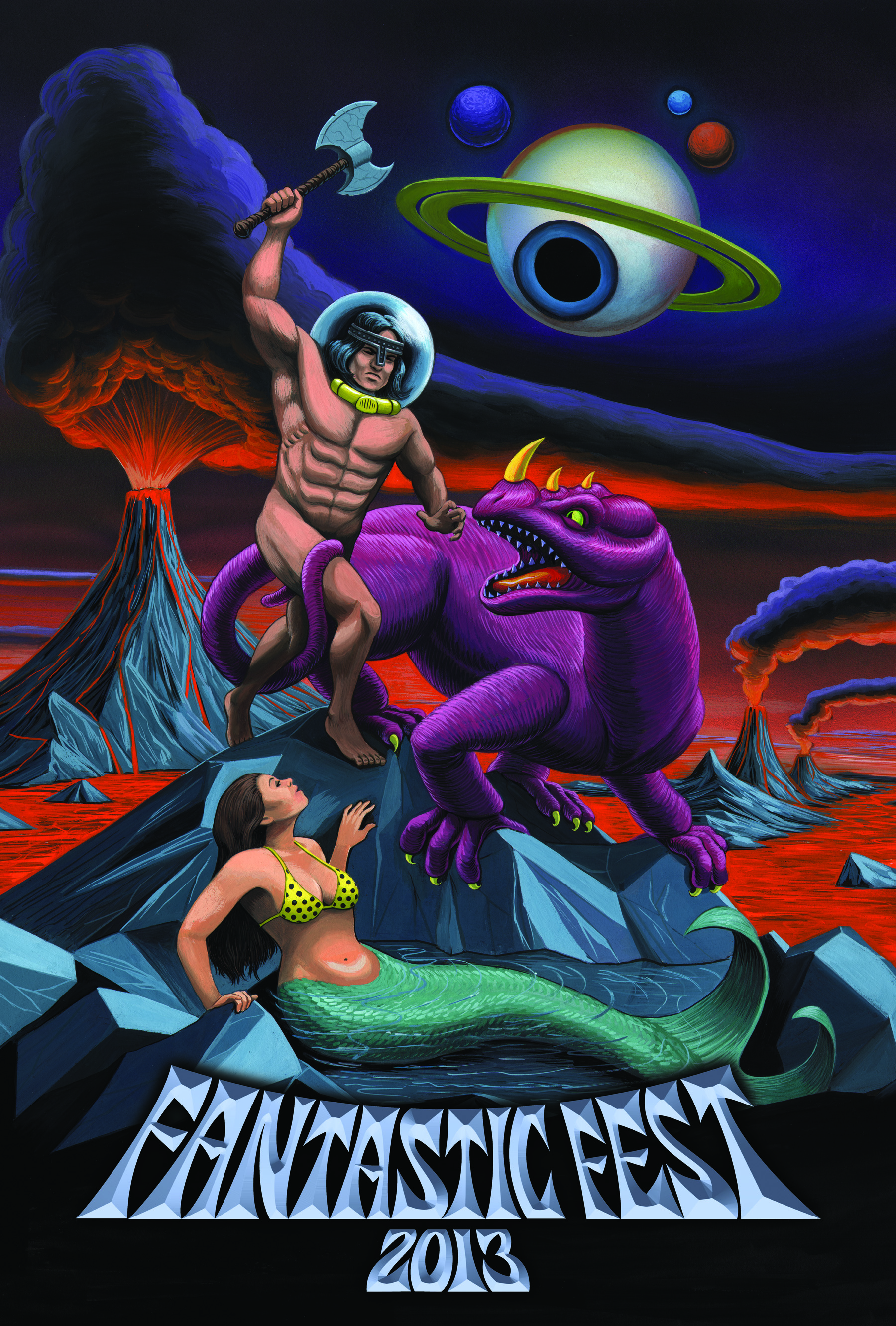 Nordling here.
I'm still yearning for the great time I had at Fantastic Fest this year. Great friends, great food, great movies... 2013 might be my favorite year yet. Even so, I still missed some movies that I realy wanted to see, so I'm happy that some of the wonderful movies that played are going on a national tour of various Alamo Drafthouses across the nation in the next few weeks.
So if any of the movies we covered this year intrigue you, or you couldn't make Fantastic Fest this year, know that some great titles may be making their way to an Alamo Drafthouse near you. For example - you can't miss CHEAP THRILLS. It's one of the best black comedies of the year, as funny as it is cruel. GRAND PIANO is Hitchcockian in the best sense of the word. THE CONGRESS is pure science fiction, with amazing visuals. And JOURNEY TO THE WEST: CONQUERING THE DEMONS, in my opinion, may be Stephen Chow's best movie yet.
If you live in Austin, Denver, Dallas, Houston, Kansas City, New York, San Antonio, or Virginia, you can experience these films yourself. Just click here for times and locations. I myself missed BIG BAD WOLVES, and have heard so many good things, that I'll be seeing that this Saturday night here in Houston. I'll also be hosting the screenings of GRAND PIANO, CHEAP THRILLS, and JOURNEY TO THE WEST. I hear CONFESSION OF MURDER has a spectacular car chase as well, so I may try to catch that one. Needless to say, I'll be at the Alamo Drafthouse Vintage Park for a lot of the weekend. Here's some synopses of the various movies playing on the tour, and I hope these movies play in your area.
My only regret is that R100 isn't playing, but you'll see that insane piece of brilliance soon enough. Go see these great movies!