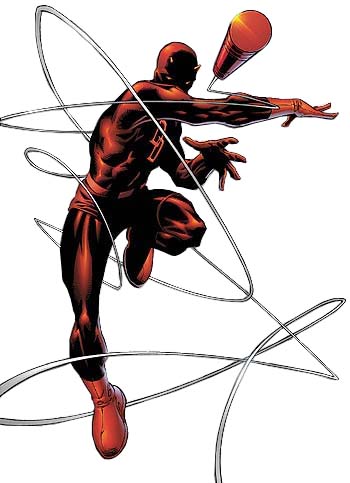 The Wrap is reporting that "Cabin in the Woods" writer-director Drew Goddard, whose TV credits include "Buffy The Vampire Slayer," "Angel," "Alias" and "Lost," is negotiating to script at least part of Netflix's newly greenlit "Daredevil" series.
Goddard also scripted "Cloverfield" and "World War Z" for the big screen.
Netflix last Thursday announced it would stream five new hourlong series based on the Marvel characters Luke Cage, Jessica Jones, Iron Fist, The Defenders and the blind lawyer superhero Daredevil.
Goddard got his start on Joss Whedon's "Buffy" series and co-wrote "Cabin in the Woods" with Whedon," who is paid to consult on all Marvel projects when he's not masterminding "Agents of SHIELD" or "Avengers: Age Of Ultron."
Whedon's "SHIELD," based on the Marvel funnybook, is far and away the highest-rated new series on ABC.
Ben Affleck, who will play the next big-screen Batman, played the first big-screen Daredevil a decade ago.
Find all of The Wrap's exclusive on the matter here.