Ahoy, squirts! Quint here with today's Behind the Scenes Pic!
So, I left you guys hanging the night before Halloween with the promise of a great seasonal BTS pic for the big day. And I had a great one, too. I don't know if you heard, but a massive storm swept through Austin and I lost power that night. Found out the next day that the huge downpours caused a ton of flashflooding and the neighborhood next to mine had over 7 feet of water.
Now, I'm fine. My house is fine, but my power was off until Halloween afternoon and my internet was off all that day. The very next day I flew to California for that big Jaws Art Show and then got caught up in California travel including a planned trip to Disneyland to check out the rather sweet Nightmare Before Christmas-ification of the Haunted Mansion. The second I got back home I dove headfirst into the Holiday Gift Guide and there I have remained since, which is why I've been neglecting the poor BTS column.
I can't promise I'll make every single day this month as the Holiday Guide is incredibly demanding of my time and I'm off to London next week, but I'm gonna give it the ol' college try starting on Monday.
To carry you through the weekend I'm going to run a few BTS images below, including the rather awesome shot I was saving for October 31st.
First up comes a look inside the Universal makeup department in the early 1960s. Artist Michael Westmore can be seen amongst many Universal monster creations of the era and the years before. Thanks to Frank Woodward and the Practical Effects Group for the shot:.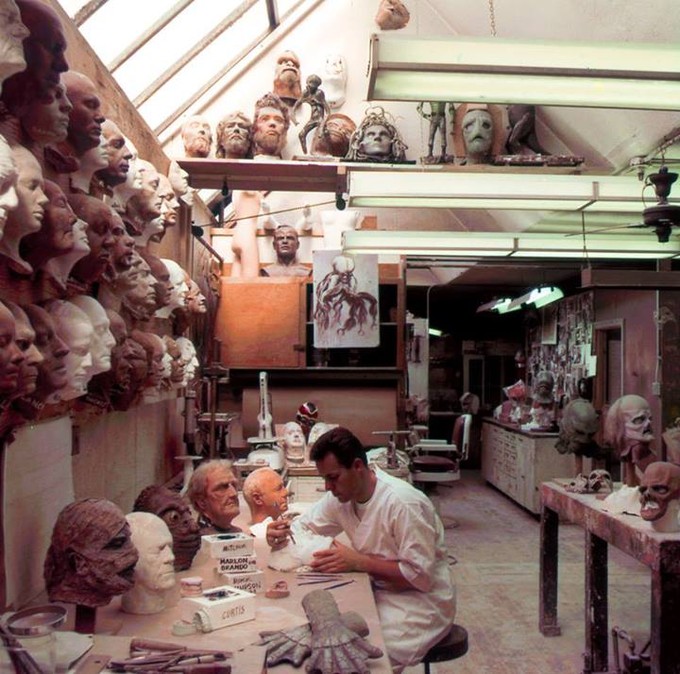 Now here's another monster pic. This shot shows another angle of Harry Dean Stanton's unfortunate end in Ridley Scott's ALIEN. Thanks to Christopher Stewardson for this one.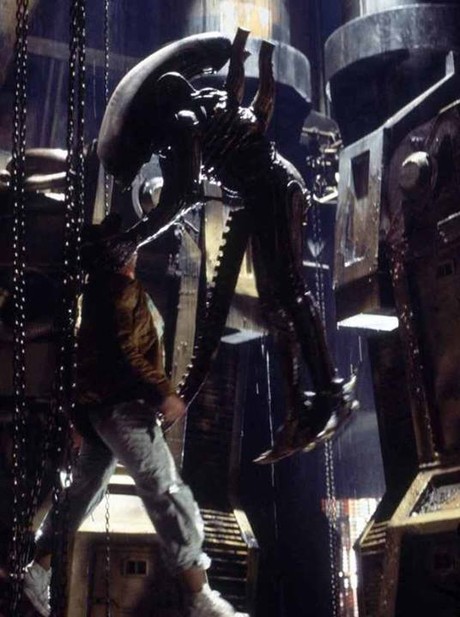 Speaking of a famous death scene from an alternate angle, how about this one from the end of Friday the 13th. I guess technically it's not a death scene, but quit trying to pick apart my clumsy segue!!!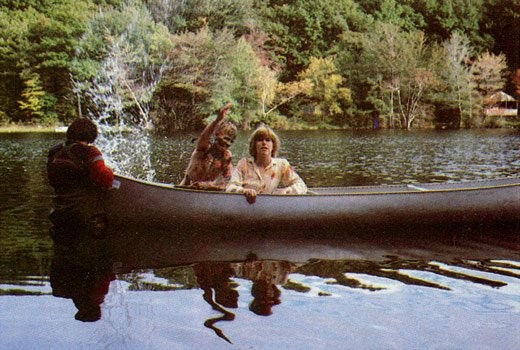 And finally, here's the big Halloween image I was gonna run on Halloween. Stupid rain/internet/life. Thanks to @SinCityMarv for the shot and happy belated Halloween!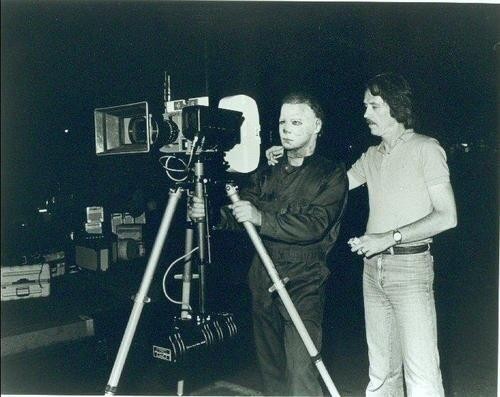 If you have a behind the scenes shot you'd like to submit to this column, you can email me at quint@aintitcool.com.
Monday's pic will give you the creeps.
-Quint
quint@aintitcool.com
Follow Me On Twitter
I've got a lot of maintenance work to do on the previous BTS articles, but you can visit two pages worth of images (beware of some broken links thanks to the last server shift): Click here for Page One and Click here for Page Two!