Hey guys! Horrorella here...
Exciting news, horror fans!
The Wrap is reporting that MPI/Dark Sky Films and XYZ Films are uniting to bring us an all-female horror anthology film entitled XX. Each segment will be directed by a female director, and will feature a female lead.
Directors on board at this point include Mary Harron (AMERICAN PSYCHO), Jennifer Lynch (BOXING HELENA), Karyn Kusama (JENNIFER'S BODY), Jen and Sylvia Soska (AMERICAN MARY) and Jovanka Vuckovic (THE CAPTURED BIRD). Guadalajara-based stop-motion animator Sofia Carrillo will also create the film's title sequence, as well as the animated sequences appearing between each segment.
"We know that women make up about half of the audience for horror films, and yet the female creative voice has been nearly silent in the horror genre. So we are thrilled about the new and distinct approach that these talented directors will bring to the project," said Greg Newman, EVP of Dark Sky Films' parent company MPI Media Group.
As a chick who has loved horror since, well...forever...this news is incredibly exciting. I've loved the resurgence and popularity that anthology series have been seeing lately, with TRICK 'R TREAT, V/H/S, and THE ABCS OF DEATH all turning in new and interesting (and often terrifying) stories.
A new anthology series on the way is awesome in and of itself, but the fact that it will be helmed entirely by female directors is doubly-exciting. There have been some really amazing filmmakers emerging in horror over the past few years, but women still remain woefully underrepresented in the genre.
And really, shouldn't we be welcoming as many unique voices into the genre as possible? More artists mean more opportunities to get the living shit scared out of us. Yes, please.
Plus, one of the cool things about anthologies is the fact that you often get exposed to new filmmakers. So this project (much like V/H/S and THE ABCS OF DEATH) offers the directors the opportunity to connect with a new audience, or (should it continue into additional films), could offer less-established female filmmakers the chance to tell their macabre tales as well.
And with the talent already on board, this project looks to be in capable hands. I'm really looking forward to seeing what they come up with.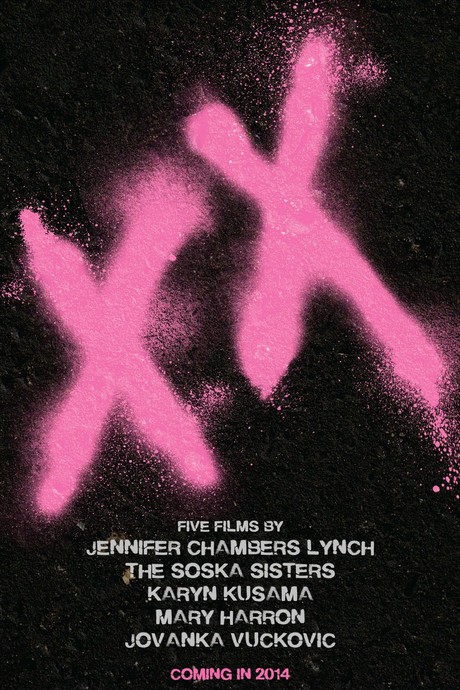 Image via THR
Follow me on Twitter