UPDATE 4:32 PM CST USA - 9 NOVEMBER 2013
Here's a second trailer for Day of the Doctor...
========> ORIGINAL ARTICLES FOLLOW <========
UPDATE 10:53AM PM CST USA - 9 NOVEMBER 2013
A press issuance from BBC America regarding where and when we can see 50th Anniversary goodness.
BBC AMERICA HOSTS DOCTOR WHO 50th ANNIVERSARY CELEBRATION IN NOVEMBER

Premieres and marathons including the first-ever global simulcast celebrating the iconic series

Doctor Who: The Day of the Doctor

An Adventure in Space and Time

The Science of Doctor Who with Brian Cox

Matt Smith and David Tennant guests on The Graham Norton Show

Doctor Who: Tales from the TARDIS

Doctor Who Explained

Doctor Who: The Doctors Revisited - The Eleventh Doctor

New York – November 8, 2013 – BBC AMERICA is the #1 destination in the U.S. for a year-long celebration of the 50th anniversary of global phenomenon Doctor Who. On November 23, 1963, a Time Lord known as the Doctor landed on the BBC's airwaves, forever changing storytelling on television and how the world viewed the inside of a British police box. In honoring the legacy of the longest-running and most successful sci-fi series in history, BBC AMERICA presents new programming dedicated to the iconic series, culminating in a groundbreaking television event – the global simulcast to more than 75 countries of Doctor Who's 50thanniversary special, Doctor Who: The Day of the Doctor on November 23. Written by lead writer and executive producer Steven Moffat (Sherlock), the special stars the Eleventh Doctor, Matt Smith (How to Catch a Monster), the Tenth Doctor, David Tennant (Broadchurch), companion Jenna Coleman (Dancing on the Edge), with Billie Piper (Secret Diary of a Call Girl) and John Hurt (Tinker Tailor Soldier Spy, Alien). The global simulcast will air Saturday, November 23 at 2:50pm ET. BBC AMERICA will encore the special in primetime at 7:00pm ET with exclusive Inside Look interviews with Matt Smith and David Tennant.

Announced today, BBC AMERICA will present a week-long Doctor Who Takeover starting Monday, November 18, at9:00am ET with marathons of favorite Doctors leading into new specials including a look into the science behind the iconic series with rock star-turned-physicist Professor Brian Cox (Wonders of the Universe, Wonders of the Solar System). The primetime specials will roll out throughout the week with Doctor Who: Tales from the TARDIS premieringMonday, November 18, 9:00pm ET followed by The Science of Doctor Who with Brian Cox at 10:00pm ET, Doctor Who Explained on Friday, November 22, 8:00pm ET, and a look back at Matt Smith's time on the iconic series, Doctor Who: The Doctors Revisited –The Eleventh Doctor on Sunday, November 24, 8:00pm ET.

In addition, BBC AMERICA will premiere the new film An Adventure in Space and Time on Friday, November 22, 9:00pm ET. From Sherlock co-creator Mark Gatiss and directed by Terry McDonough (Breaking Bad), the film starringDavid Bradley (Game of Thrones, Broadchurch), Jessica Raine (Call the Midwife), Sacha Dhawan (After Earth) andBrian Cox (The Bourne Identity, X2 X-Men United) tells the story of the genesis of Doctor Who and the unlikely production team behind the series.
Here's AN ADVENTURE IN SPACE AND TIME press release...
DOCTOR WHO'S FIRST DOCTOR REGENERATED IN BBC AMERICA'S

AN ADVENTURE IN SPACE AND TIME PREMIERING NOVEMBER 22

The story of how it all began stars David Bradley, Jessica Raine and Brian Cox

What do you get when you mix C.S. Lewis with H.G. Wells, and sprinkle in a bit of Father Christmas? An alien Time Lord exploring space and time in a Police Box spaceship called the "TARDIS" (Time And Relative Dimension in Space). On November 23, 1963, a television legend began when the very first episode of Doctor Who was broadcast on BBC One. Fifty years later, the genesis story is retold in a newBBC AMERICA co-production film celebrating the 50th anniversary of the franchise, An Adventure in Space and Time, premieringFriday, November 22, 9:00pm ET/PT on BBC AMERICA.

Travel back to witness the genius that was the first Doctor, William Hartnell (David Bradley, Game of Thrones, Broadchurch) and the unlikely production team behind the series, Verity Lambert (Jessica Raine, Call the Midwife), Waris Hussein (Sacha Dhawan, After Earth) and Sydney Newman (Brian Cox, The Bourne Identity, X2: X-Men United). From writer and executive producer Mark Gatiss (Sherlock,Doctor Who), executive producers Steven Moffat (Doctor Who, Sherlock) and Caroline Skinner (Doctor Who, The Fades) and directorTerry McDonough (Breaking Bad, The Street), the stylish drama reveals the struggles and ultimate triumph of the British series created to "keep the sports fans and kids hooked."

"An Adventure in Space and Time is principally a human interest story you can enjoy even if you know nothing about Doctor Who," says writer and executive producer, Mark Gatiss. "You'll see the story of some amazing people who come together under extraordinary circumstances to create this wonderful thing that is still with us today."

An unlikely trio of misfits set out to create a genre series that all ages would love. A 55-year-old actor conceivably at the end of a frustrating career, a former production assistant fighting to make her mark in television, and a foreign born, novice director were tasked with bringing a vision for an exciting new science fiction story to life. William 'Bill' Hartnell, displeased with his career, was presented with a chance to break out of the hard-man roles he'd become known for. And with the instincts of first time producer, Verity Lambert and first time director, Waris Hussein, The Doctor was born. As the success of the show grew, William went from unhappy curmudgeon to beloved television star who relished his career resurgence and found a new lease on life. But all good things come to an end. How will Bill face leaving behind the part that has made him a hero to millions of children? And can the show survive without him? Journey back fifty years through space and time to witness the exciting beginning and untimely end of the First Doctor in this touching drama.

THE DOCTOR – "We can't have Doctor Who without Doctor Who, can we?" – William Hartnell

William Hartnell (David Bradley)

Aged 55, William Hartnell was already a well established character actor primarily known for playing gruff, military parts. Unhappy with being typecast, Hartnell was approached about playing the lead in a new children's drama. Initially reluctant, he accepted the role which would change his life and make him a beloved household name. Serving the series from 1963-1966, Hartnell's Doctor was a doting yet difficult father figure and fierce opponent. But behind the character, Hartnell, committed to his role, saw his world changing rapidly and his health taking a turn for the worse. As those he'd come to rely on moved onward and upward, he was left alone to carry the show they'd built together on his shoulders. A feat that ultimately proved too difficult for him to complete.

Mark Gatiss on David Bradley: "I'd had David Bradley in mind for the part of William Hartnell for some time and I probably asked him before I should have!" says Gatiss. "I was watching the Queen's Diamond Jubilee regatta from the National Theatre, and asked David then and there and he responded 'I've just done one!' [David Bradley had appeared as Solomon the trader in Doctor Who's "Dinosaurs on a Spaceship"]. I explained that this was a chance to play William Hartnell in a very different story and he was thrilled. He's absolutely magnificent in the film. He plays Bill Hartnell's journey from a grumpy old man to a pied piper figure with touching brilliance."

THE PRODUCER – "If feathers don't ruffle, nothing flies…" – Verity Lambert

Verity Lambert (Jessica Raine)

Newman needed a producer for his new show and was determined that, having worked with her before, Verity Lambert was the right woman for the job. At the time, there were no female executives at the BBC so this appointment was groundbreaking. He described her as "bright, gutsy and full of piss and vinegar." Lambert enjoyed great success producing Doctor Who until 1965 and was later behind huge hits including The Naked Civil Servant, A Cry in the Dark and Jonathan Creek. She was awarded an OBE (Order of the British Empire) for her services to film and television production in 2002 and passed away in 2007. The Doctor Who Christmas special from that year "Voyage of the Damned" is dedicated to her memory.

THE DIRECTOR – "It'll never work…when do we start? – Waris Hussein

Waris Hussein (Sacha Dhawan)

British-Indian television director, Waris Hussein, was a surprise choice to direct the very first episode of Doctor Who. At 24, he was young and relatively new to the BBC, having joined only three years previously as a trainee. He returned to the series to direct the seven part 1964 adventure "Marco Polo," the entirety of which is currently missing.

THE EXECTIVE – "No bug-eyed monsters!" – Sydney Newman

Sydney Newman (Brian Cox)

As Head of Drama for the BBC, and a life-long science fiction fan, Canadian film and television producer, Sydney Newman, was responsible for the idea and the development of this new sci-fi series. With successful credits including The Avengers and The Forsyte Saga, Newman wanted to find a producer who had "piss and vinegar in their veins." Making history with his vision, Newman brought onBBC's first female producer to bring his creation to life.

The Daleks – the mangled and mutated remains of the Kaled people, placed in metal war machines

by the Kaled's chief scientist, first appeared in the series in 1963, earning the show 10 million viewers.

"So what do I know about anything..." – Sydney Newman

Mark Gatiss on the film's importance: "This is a story that I've always wanted to tell. In fact I pitched it for the 40thanniversary ten years ago and now it's finally happening! I wanted to write it because I grew up with Doctor Who and even though Jon Pertwee was my Doctor, the legend of how the show began has always been there for me, in my blood. From how the show started small, then along came the Daleks, and ultimately, how the part changed William Hartnell's life – this is a story that had to be told."

William Russell (Jamie Glover)

William Russell was cast as school teacher, Ian Chesterton, in the very first story of Doctor Who and continued to play the role until the 1965 adventure "The Chase." Since then he has performed in numerous theatre and television productions and has been an avid supporter ofDoctor Who, lending his voice to numerous audiobooks and commentaries. He also appears in An Adventure in Space and Time.

Jacqueline Hill (Jemma Powell)

An established stage actress, Jacqueline Hill, played the role of history teacher Barbara Wright and became one of the first people to travel through space and time in the TARDIS. Hill's character left in the same episode as William Russell's Ian Chesterton. Shortly afterwards she gave up acting to raise a family but returned to the series in 1980 to play high priestess Lexa in "Meglos" alongside Fourth Doctor, Tom Baker. Hill passed away in 1993.

Carole Ann Ford (Claudia Grant)

Young actress Carole Ann Ford won the role of the Doctor's granddaughter, Susan Foreman after an initial appearance in Z-Cars. She played the character until 1964 when she became the first companion to leave the TARDIS when Susan stayed on a future Earth to rebuild it after a Dalek invasion. Ford stayed in acting until 1997 and reprised her role as Susan for the 1983 episode "The Five Doctors." She also appears in An Adventure in Space and Time.

CAST AND PRODUCTION CREDITS:

William Hartnell David Bradley

Sydney Newman Brian Cox

Verity Lambert Jessica Raine

Waris Hussein Sacha Dhawan

William Russell Jamie Glover

Jacqueline Hill Jemma Powell

Carole Ann Ford Claudia Grant

Heather Hartnell Lesley Manville

Judith Cara Jenkins

Delia Derbyshire Sarah Winter

Meryvn Pinfield Jeff Rawle

Rex Tucker Andrew Woodall

Richard Martin Ian Hallard

Peter Brachacki David Annen

Douglas Camfield Sam Hoare

Donald Baverstock Mark Eden

Patrick Troughton Reece Shearsmith

Peter Hawkins Nicholas Briggs

Written by Mark Gatiss

Executive Producers Mark Gatiss

Steven Moffat

Caroline Skinner

Director Terry McDonough

An Adventure in Space and Time is a co-production between BBC Cymru Wales and BBC AMERICA.
========> ORIGINAL ARTICLES FOLLOW <========
UPDATE 10:40AM PM CST USA - 9 NOVEMBER 2013
Here's the Day of the Doctor trailer - exactly the same as the leaked one, but all official like. Whether or not I ultimately like this episode, I must admit being discouraged by its POWER RANGERS aesthetic.
========> ORIGINAL ARTICLES FOLLOW <========
UPDATE 8:21 PM CST USA - 8 NOVEMBER 2013
Here it is - evidently leaked or something!?!?!?!?!?
========> ORIGINAL ARTICLES FOLLOW <========
UPDATE 8:07 PM CST USA - 8 NOVEMBER 2013
BBC has issued a Day of the Doctor teaser featuring a snippet of footage from the much-anticipated 50th Anniversary episode.
========> ORIGINAL ARTICLE FOLLOWS <========
Glen here…
This…
…is not how I expected to be celebrating the 50th Anniversary of DOCTOR WHO.
Last weekend, my lady...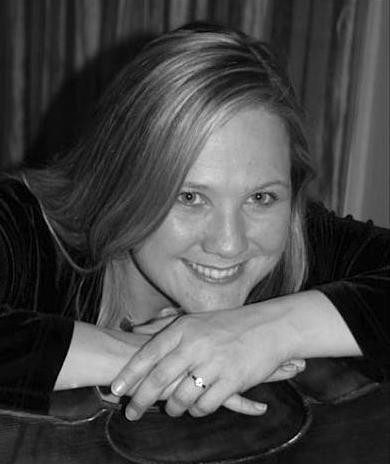 ...was rushed into emergency surgery - no questions asked, no time to wait.
Now, days later she's home and recovering. Prognosis is excellent - and it has become quickly apparent that the issues prompting said surgery had been gathering steam for quite some time, and impacting her in a number of ways which are only now becoming fully apparent. Her quality of life should improve exponentially both in relation to the issues which brought her to the ER in the first place, and regarding periphery symptoms we didn't realize were connected to that issue However, her recovery is slow and challenges lie ahead. But we are blessed that a positive outcome awaits - even though the road to get there may be rugged and filled with pain, challenges, and sleepless nights.
Exactingly concurrent to this - my beloved Golden Retriever…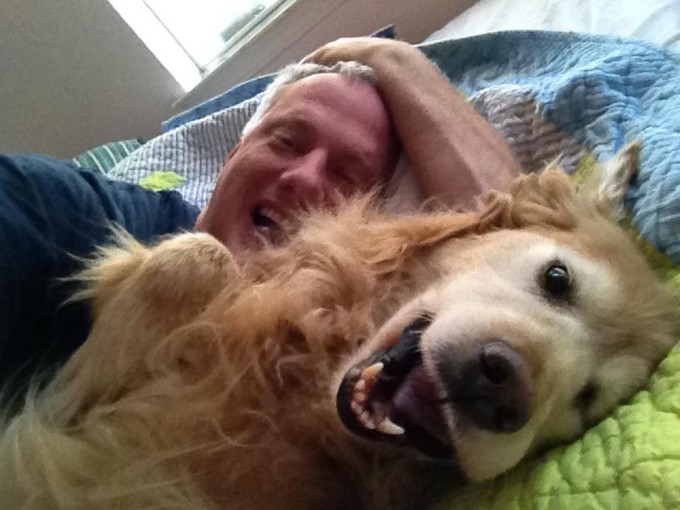 …the best dog in the world amongst the best breed in the world...was diagnosed with a tumor on his spleen and…you guessed it…emergency surgery was deemed vital.
This happened, in fact, at the precise moment my lady was having surgery. He has recovered spectacularly - especially given his age. There is a 50/50 chance said tumor is malignant. If it is malignant, survival is impossible. If it is benign, then the future looks very bright for our precious friend. Even though he is in rather spectacular shape post-surgery - perhaps as fine a condition as he's been in for a while - we're still waiting for that fateful phone call regarding the tumor biopsy. In a cruel irony, our friend may have to be put down despite his stellar post-op condition. We should know soon.
Further complicating matters is that there's not a vast support system in place for us at the moment - timings and logistics aren't making people helping us a terribly easy propostion. Meaning, a great deal of the above is being shouldered by me, and me alone. Please understand, I am in no way complaining. Merely offering al of this up as an exclamation for why the Docbacks may seem…different…over the next few weeks…until all of this shakes out.
But I'm keenly aware that THE 50th FUCKING ANNIVERSARY OF DOCTOR WHO IS UPON US!! This is NOT a time for the Docback to go down. I will make every effort to put on a good show as we careen towards the 50th, but ANY READERS WANTING TO ASSIST? Please feel free to drop me a line with the subject line 'DOCBACK'! I could use all the back-up I can get at the moment, as my attention will be hugely divided for a few weeks and…and the timing of my circumstance couldn't be much worse. Reviews, opinion pieces, essays about what you'd like to see in coming WHO, news bits I've missed, trailers you haven't seen mentioned here, etc? One time, ongoing features? I'm open. PLEASE feel free to send your stuff along - anything will matter, and be hugely appreciated. Any material which is posted will be protected by my moderation of the forums below - so don't be shy. You won't be kicked around. This place…was always intended to be about tolerance community, first and foremost. So…let's truly being that to bear at the moment.
Because of this life upheaval, I may well be updating Docbacks over entire weekends (starting Friday mornings) rather than one big belch of info - so be sure to check back for possible new content across weekends.
PROPER DAY OF THE DOCTOR TRAILER TOMORROW
Per BBC One's Twitter stream, a proper, footage-driven trailer for The Day of the Doctor will appear tomorrow (November 9) before the transmit of ATLANTIS - 8 UK time. Which would mean USians will see it between 12-3pm depending on your time zone (at the top of the hour). If I'm doing my math correctly.
A FUN PROMO FOR BBC TWO'S SCIENCE OF DOCTOR WHO
These newslets via MOV. We'll post the trailer when it goes live and is embeddable.
DAY OF THE DOCTOR CLIP ON TONIGHT'S CHILDREN IN NEED
DOCTOR WHO's segment is at 7:30 UK time. Embed when available.
Children in Need Donation infor HERE. It's a good cause and 'Mericans can donate.
More in a bit…
-------------------
Glen Oliver
"Merrick"
- e-mail
- Twitter
- Google +
[[[[[ A LIST OF PREVIOUS DOCBACKS CAN BE FOUND HERE!! ]]]]]
DOCBACK CODE OF CONDUCT
1) a Docback should be about completely open and free discourse regarding all things WHO with, obviously, some variation on subject matter from time to time - the real world intervenes, discussions of other shows are inevitable, etc.)...
2) matters of SPOILAGE should be handled with thoughtful consideration and sensitivity. Posts containing SPOILERS should clearly state that a SPOILER exists in its topic/headline and should never state the spoiler itself . "** SPOILER ** Regarding Clara" is OK, for example. "** SPOILER about that Motorcycle" is fine. **SPOILER** Why did everyone die?" Is NOT good.
And, above all...
3) converse, agree, disagree, and question as much as you want - but the freedom to do so is NOT a license to be rude, crass, disrespectful, or uncivilized in any way. Not remaining courteous and civil, as well as TROLLING or undertaking sensational efforts to ignite controversy, will result in banning. Lack of courtesy may receive one (1) warning before a ban is instigated. Obvious Trolling or Spamming will result in summary banning with no warning. One word posts intended to bump-up any Docback's figures on AICN's "Top Talkbacks" sidebar will be considered actionable Spam - they not only complicate efforts to access Docback from mobile devices, but impede readers' abilities to follow or engage in flowing conversation.
In short, it's easy. Be excellent to each other. Now party on...