Papa Vinyard here, now here's a little somethin' for ya...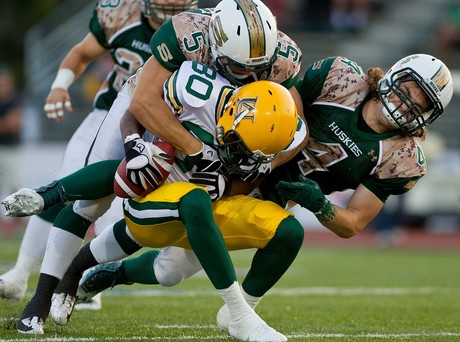 So aside from the BLADE RUNNER and PROMETHEUS sequels, not to mention the currently-shooting EXODUS, Ridley Scott has a completely empty plate, and has finally found a productive way to utilize his time. According to Deadline, Scott is also looking for "A-list writers" to hammer out the script for a project that would revolve around the long-term effects of the concussions that constantly occur to football players. Deadline cites THE INSIDER as an example of what Scott is going for.
There's no doubt that many football vets suffer from crippling mental ailments due to the practicalities of playing the game ona professional level, and it's nice to see a big name like Scott attempting to bring this subject closer to the light. I'm curious to see what big name he can lock down to write the script; you can bet your ass it won't be Cormac McCarthy (unfortunately).
-Vincent Zahedi
"Papa Vinyard"
vincentzahedi@gmail.com
Follow Me On Twitter