Papa Vinyard here, now here's a little somethin' for ya...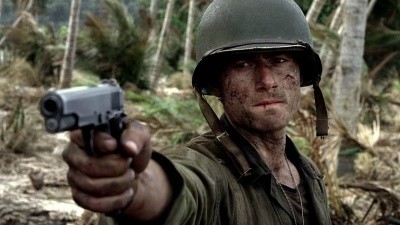 Word comes from Deadline that James Badge Dale is joining David Mamet's upcoming BLACKBIRD. He will be playing a major in the U.S. military who joins forces with his sister (played by Cate Blanchett) to find the truth about their special ops grandfather who may or may not have been involved with the JFK assassination.
After making a strong impression in FLIGHT last year, Dale was all over the place in 2013, popping up in THE LONE RANGER, WORLD WAR Z, and, most memorably, in IRON MAN 3 as Guy Pearce's extremis-ridden henchman. Doing this film with Mamet and Blanchett gives him an opportunity to really show off his chops in a leading role, while testing his ability to spout the former's signature dialogue in a believable fashion (no small feat).
Mamet's films always have killer supporting casts (even his relatively small-scale PHIL SPECTOR movie for HBO had Chiwetel Ejiofor and a strong Jeffrey Tambor performance in there), so I'm thinking we haven't heard the last names to be attached to this one, but with Blanchett and Dale headlining, things are looking up.
-Vincent Zahedi
"Papa Vinyard"
vincentzahedi@gmail.com
Follow Me On Twitter