Hey guys! Horrorella here...
Dwayne Johnson has been a busy guy lately. THE FAST & THE FURIOUS movies, G.I. JOE: RETALIATION, PAIN & GAIN, the upcoming HERCULES...he just never seems to stop. Nor is he looking to, anytime soon. THR reports that The Rock has signed on to MGM's SEAL TEAM 666, which sounds like sort of a mashup between a military action flick and GHOSTBUSTERS.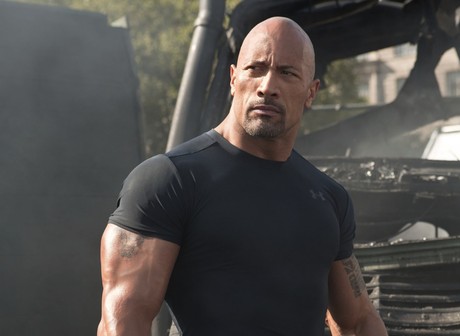 The film, penned by Evan Spiliotopoulos (HERCULES) is based on the book by Weston Ochse. It will follow a group of highly-trained Navy SEALS who specialize in the the elimination of demons and other supernatural forces.
Here's the book's synopsis, via Amazon:
Weston Ochse's SEAL Team 666 follows Cadet Jack Walker. Halfway through SEAL training, he's still green but showing incredible promise when he's whisked away to join four SEALs—and their dog—for a special ops mission. Walker soon finds himself in a whirlwind of otherworldly creatures and events as he finds out the true nature of this "special ops" team: SEAL Team 666. Battling demons, possessed humans, mass-murdering cults, and evil in its most dark and primeval form, SEAL Team 666 has their work cut out for them. And it's not long before they realize that the threat isn't just directed against the U.S.—an ancient and deadly cult has bigger plans, and Walker is at the center of a supernatural conflict with the entire world at stake.
The Rock will also be producing the film, which currently doesn't have a director attached. Johnson is no stranger to soldiers, on or off screen, so he's got that part of the story covered. He faced down alien creatures in DOOM as well as the forces of Cobra in the G.I JOE series, and, thanks to a Navy SEAL cousin, tweeted news of the death of Osama Bin Laden before the information was officially released. The supernatural element is a bit of new ground for him though, which could be interesting, and it sounds like the story has the potential to be a fun action flick, if done right.
What do you guys think?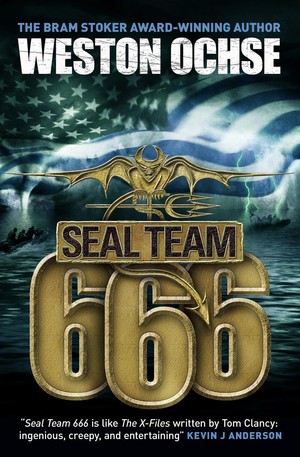 Follow me on Twitter