Papa Vinyard here, now here's a little somethin' for ya...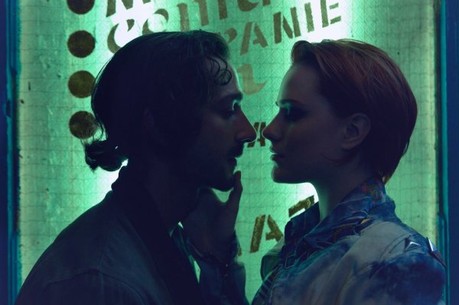 Following the trailer we got last month (is it really fucking November already?), we now get this red-band look at Shia LaBeouf's CHARLIE COUNTRYMAN. It still highlights how the romance between Shia and Evan Rachel Wood's characters sets LaBeouf's Charlie down the rabbit hole of danger and violence in Romania, just now with more *ahem* detail. The seediness of this world is way more glaring in this trailer, with tons of violence and sex throughout, and featuring debauchery intense enough to make Ron Weasley come in his pants.
Love the supporting cast, which also includes Mads Mikkelson, Til Schweiger, John Hurt, Melissa Leo, and Vincent D'Onofrio, and I like the grimy, dangerous feel that we've gotten from these trailers. Critics haven't been over the moon for the movie or anything (on Rotten Tomatoes, the movie currently has a score of 33% out of 12 reviews), but I'm still intrigued enough by these trailers to give the film a go when it hits VOD.
Do you think this kind of darkly themed, internationally-shot indie flick will get Shia to be taken more seriously as an actor? Or does it scream of a desperate move by an image-addled celebrity who may be quickly outgrowing his relevance?
-Vincent Zahedi
"Papa Vinyard"
vincentzahedi@gmail.com
Follow Me On Twitter