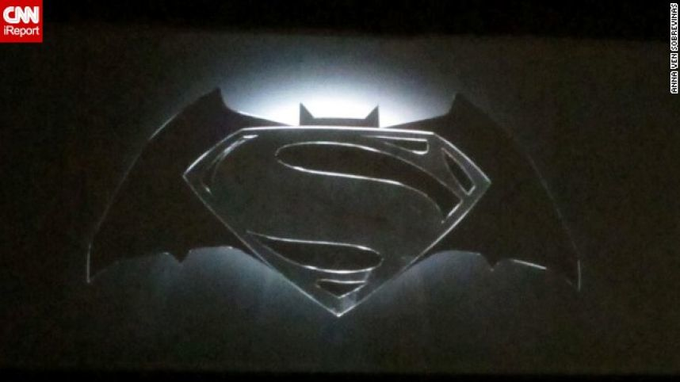 Via Man of Steel Fan Page and Yorkville Patch comes this tantalizing bit pot information. Seems a movie is currently being filmed at the location which represented the Kent Farm in Zack Snyder's MAN OF STEEL.
Yorkville residents contacted Patch about lights in the sky in the area of Route 126 and Grove Road
[EDIT]
"No trespassing" signs have also been put up in the area and a new street sign has apparently moved in as well. A resident reported there were also people carrying spotlights in the evening hours.
[EDIT]
Senior planner for Kendall County Building and Zoning, Angela Zubko, was able to confirm that the lights are what many residents suspected: a movie is being filmed.
All things being equal, it's a pretty safe bet that Team NolaSny have returned to this location to lens sequences for the next installment in the franchise, which puts ben Affleck's Batman into the mix with returning henry Cavill's Superman. The filming window cited by Zubko in the article linked above would/does match previously suggested MOS sequel shoot details.
A while back, all indications pointed to this project not going before cameras until early next ear - an estimation which recently went out the window with a shoot at East Los Angeles College (representing a football match between Metropolis and Gotham teams). I alluded at that time that I wouldn't be surprised if we learned of more filming in the not too distant future - so this news from the Kent Farm (if it is indeed the MOS sequel) wouldn't be at all surprising.
In fact (and I have no knowledge of this but…) I'll make an educated guess…
By the time we finally get wind that full-fledged filming on the MOS sequel is underway? I'll bet a significant portion of its shooting will have already occurred.
This delayed parceling of information is nothing new in the industry. It happens all the time, and we're already seeing it at play…to some extent…on the new STAR WARS movie.
More as we know more…
-------------------
Glen Oliver
"Merrick"
- e-mail
- Twitter
- Google +