Hey guys! Horrorella here...
Some cool Halloween-ish news for you today. Variety is reporting that MGM is looking to adapt The Addams Family into a new animated feature. The quintessential creep family first appeared in comics drawn by Charles Addams in the 1930's. They became stars of a sitcom during the 1960's and found their way to the big screen in the '90's with Raul Julia playing Gomez and Anjelica Houston playing Morticia.
Various other adaptations have come and gone over the years (including a musical). Tim Burton had once planned to shoot a stop-motion film about the charcters, but that project fell through. Now, a new animated film is being developed at MGM with Pamela Pettler (CORPSE BRIDE, MONSTER HOUSE) writing the screenplay.
A new film would introduce a new generation to this kooky family, which is an exciting thing. I enjoyed the films when I was a kid (yes, even the second one), and caught reruns of the series on cable. I would love to see the characters go back to their roots with an animated film - particularly if it sticks with Addams' original art style. The simple black and white really lends itself well to stories about a creepy family with butler named Lurch, a Cousin Itt and a hand in a box they call "Thing."
What do you guys think?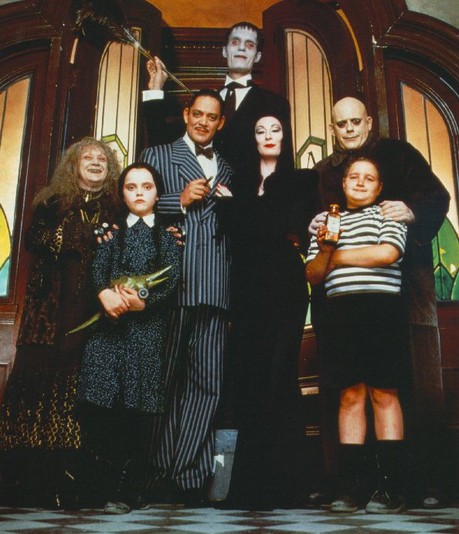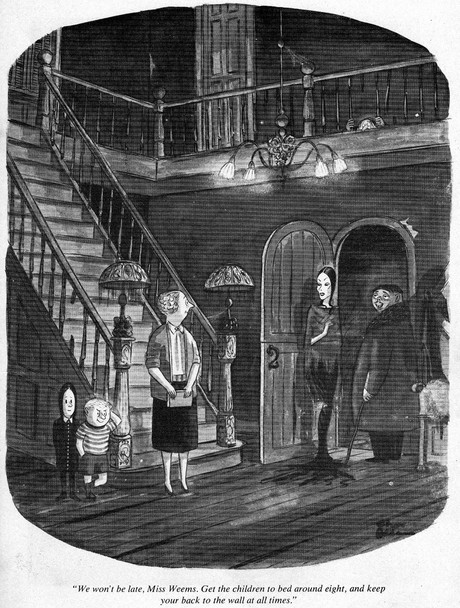 Follow me on Twitter