Cool News
2 Trailers for Jason Reitman's LABOR DAY, Starring Kate Winslet and Josh Brolin!
Hey guys! Horrorella here...
Slashfilm has premiered a special online trailer for Jason Reitman's new film LABOR DAY. Based on Joyce Maynard's novel of the same name, the film tells the story of an escaped convict (Josh Brolin) who holds a woman (Kate Winslet) and her son (Gattlin Griffith) hostage in their home over Labor Day weekend.
This looks to be something different from what we have seen from Reitman so far, as the story seems to play out more as a straight drama, devoid of any of the comedic moments that we are used to him delivering in his films. I'm loving the look of it - very soft and dreamlike.
LABOR DAY costars J.K. Simmons, Clark Gregg, James Van Der Beek, and Tobey Maguire. It will open in limited release on December 25th and will expand wide on January 31st.
Here's the theatrical trailer via Moviefone. It looks to be trying to sell the film more to my mom than to me, but I'm still excited to see it when it opens. I'll just keep watching the first trailer until then.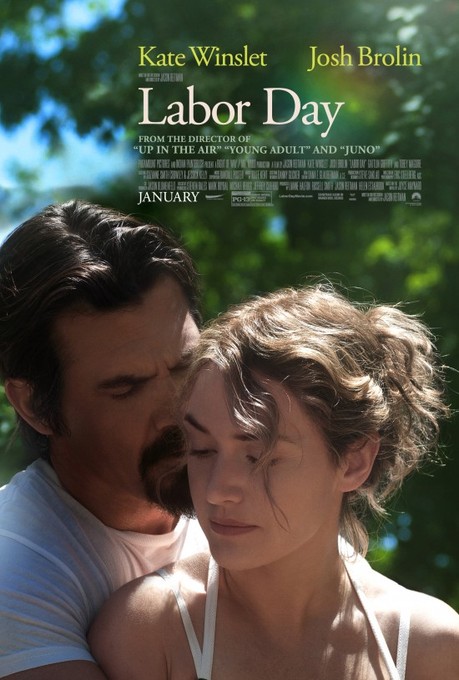 Follow me on Twitter