Papa Vinyard here, now here's a little somethin' for ya...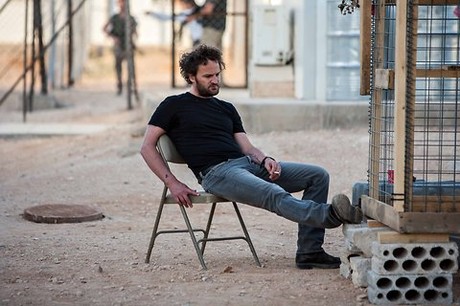 The Hollywood Reporter announced today that SYRIANA director Stephen Gaghan has secured financing for his next film, called CANDY STORE. The film will star Jason Clarke, THE INTOUCHABLES' Omar Sy, and Bobby De Niro, and is about a double agent (Clarke?) who retires, and takes an easygoing gig as a Brooklyn cop only to discover *gasp* his old enemies have roots in the area. The film is allegedly a "two-hander", and the main roles were originally set for Brad Pitt and Denzel Washington, so although we don't know what part De Niro's character plays in the proceedings, it's sure to be a crucial one.
Gaghan hasn't written or directed a film since SYRIANA back in '05, but he made a name for himself writing intelligent dramas like TRAFFIC and RULES OF ENGAGEMENT, and it's nice to see him back in the saddle. As for Clarke, his leading man potential is as-of-yet untested, but that will change when DAWN OF THE PLANET OF THE APES drops this summer. He's had some impressive turns over the past year or so with LAWLESS, ZERO DARK THIRTY, and THE GREAT GATSBY, so I'm interested to see if he can maintain his intense charimsa in a starring role. It's also nice to see Sy continuing to get U.S. work (he's also Bishop in X-MEN: DAYS OF FUTURE PAST), and De Niro, even though he's not as discriminatory with the projects he takes as he once was (he's been in 13 movies over the past 3 years), always brings a little somethin'-somethin' to whatever he pops up in. I'm just hoping the part he's signed up for is more than just a throwaway mentor role, and is something he can sink his mega-talented teeth into.
-Vincent Zahedi
"Papa Vinyard"
vincentzahedi@gmail.com
Follow Me On Twitter