Papa Vinyard here, now here's a little somethin' for ya...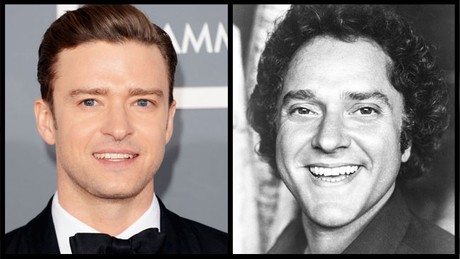 Above photo courtesy of The Hollywood Reporter.
THR has reported that Spike Lee is in talks to direct a biopic of Casablanca Records founder Neil Bogart entitled SPINNING GOLD. Justin Timberlake will play the legendary producer, who helped discover acts like KISS, The Village People, Donna Summer, and Joan Jett before his untimely death from cancer in 1982 at the age of 39.
Much of the film will take place in the disco era, which Lee depicted with a certain level of anarchic ambiguity in SUMMER OF SAM, so I'm looking forward to a less glitzy version of this story than another director would provide. Between this and OLDBOY, he's looking to finally make that serious mainstream breakthrough he almost accomplished with INSIDE MAN; with Timberlake (hot off INSIDE LLEWYN DAVIS) attached, this does seem like the kind of project that would allow Spike to indulge his artistic instincts within decidedly commercial trappings.
What do you music fans think of Spike directing Timberlake as Bogart? Does this have any potential to be a hard-hitting look at the music scene of the mid-to-late-'70s/early-'80s?
-Vincent Zahedi
"Papa Vinyard"
vincentzahedi@gmail.com
Follow Me On Twitter