Papa Vinyard here, now here's a little somethin' for ya...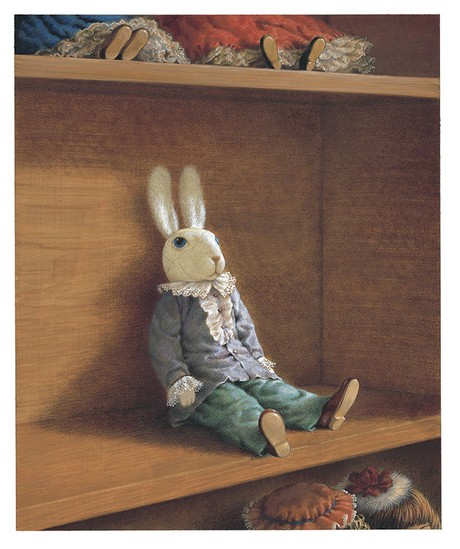 Robert Zemeckis certainly likes to keep his plates spinning. The legendary director is currently attached to the feature adaptation of MARWENCOL, the Charlie Kaufman-scripted CHAOS WALKING, and now, Variety has reported that Zemeckis is lined up to helm THE MIRACULOUS JOURNEY OF EDWARD TULANE for New Line. The film will be based on Kate DiCamillo's 2006 novel of the same name, which puts you in the shoes of a small porcelain rabbit as it gets passed on from owner to owner.
Aside from WHO FRAMED ROGER RABBIT, Zemeckis' "kids' movie" output has been limited to his work with motion-capture, which could very well be used for this project. I'm far more fascinated by his two other in-development projects, but if this one gets going before the others, it would follow his recent pattern of alternating between family films and more adult fare (his last 5 films, in order: FLIGHT, A CHRISTMAS CAROL, BEOWULF, THE POLAR EXPRESS, CAST AWAY). Maybe it helps his creative process to switch it up like that, so if he needs to get this china rabbit flick out of his system before tackling a Charlie Kaufman script, then I'm all for it. Besides, at the very worst, Zemeckis' films are technically astounding and passably entertaining, and this project, with its melancholy subject matter (in the novel, the titular character spends the better part of a year languishing on the bottom of the ocean), could very well end up being more satisfying than his last couple of holiday-themed movies.
I just wonder what seems more commercial about this project than his canceled YELLOW SUBMARINE movie...
-Vincent Zahedi
"Papa Vinyard"
vincentzahedi@gmail.com
Follow Me On Twitter