Hey Yo, Draven here.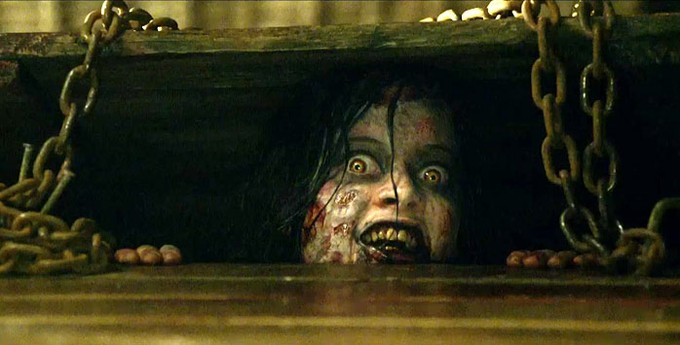 Ever since the remake, EVIL DEAD, opened to almost $100 million worldwide on a budget of $17 million earlier this year, we assumed there would be a sequel. Then, director Fede Alvarez talked about a potential sequel and merging the new series with the original. We haven't heard a lot though over the last few months on the continuation of the remake franchise. Now, the co-writer of the remake, Rodo Sayagues has some interesting quotes about the potential sequel (via Gosito.TV and Shock Til' You Drop):
"Look, I am sorry to tell you this but that movie won't happen. Evil Dead 2 is not going to happen, at least not with us involved. We left that project many months ago because we preferred to put our energies on other things. I don't know if the producers still have intentions of making it. But what I can tell you is that we are not part of that project."
This obviously doesn't mean a sequel isn't happening as I am sure Sony is still planning one, but it doesn't look like we will be seeing the original filmmakers return. I liked the remake but wasn't in love with it so I am a little indifferent to this news.
What do you guys think of this news? Are you intrigued by the thought of a sequel to the remake? What did you think of the remake?
Follow me on Twitter here!