Hey guys! Horrorella here...
THE HUNGER GAMES: CATCHING FIRE is right around the corner, and the guys over at Badass Digest have premiered the IMAX poster for the film. And it is incredible.
Rather than the standard fare that features a character looking off into the distance (and often looking rather bored) this poster is creative, engaging and breathtaking.
Inspired by the work of Kris Kuksi, the image evokes a sculpture quality, as well as a sense of reverence. The stakes of CATCHING FIRE are higher than in the previous film, with a rebellion brewing against the Capitol, and that sense of gravity and weight is reflected quite well here.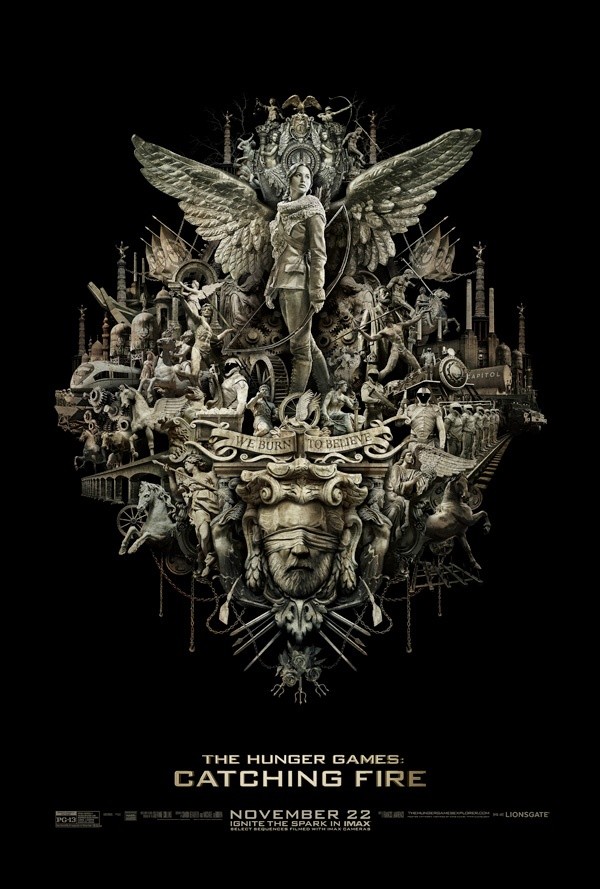 Follow me on Twitter