Cool News
Noomi Rapace Joins Sci-Fi Film for Tommy Wirkola!
Hey guys! Horrorella here...
THR reports that Noomi Rapace has been cast in the sci-fi drama WHAT HAPPENED TO MONDAY? The film will be directed by Tommy Wirkola (DEAD SNOW, HANSEL & GRETEL: WITCH HUNTERS) from a Black List script from writer Max Botkin.
Rapace play the multiple roles of septuplet sisters who struggle to stay hidden in an overpopulated world were a one-child policy outlaws siblings. The seven must overcome their own differences and avoid government execution in order to solve the disappearance of one of their own.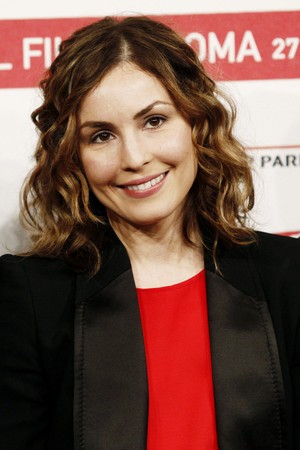 Playing all seven characters, will, no doubt, create an interesting challenge for Rapace. Though, it is a challenge Wirkola feels confident that she will rise to.
"Although the role was originally written for a male, I was struck by the complexities of having an actor portray seven characters and immediately knew Noomi was the ideal actor -- male or female -- to bring them to life," said Wirkola in a statement.
The story sounds really interesting, though a bit more dramatic and on the serious side than Wirkola's previous work. But I wouldn't be at all surprised if his wit and humor made it into the film to some degree. Either way, I am excited to see how this one develops. I have loved Wirkola's previous films (even though HANSEL & GRETEL was a bit of a mess, I liked what he seemed to be going for with it) and this sounds like a promising story for him to take on.
What do you guys think?
Follow me on Twitter