EW has a new poster for MUPETS MOST WANTED.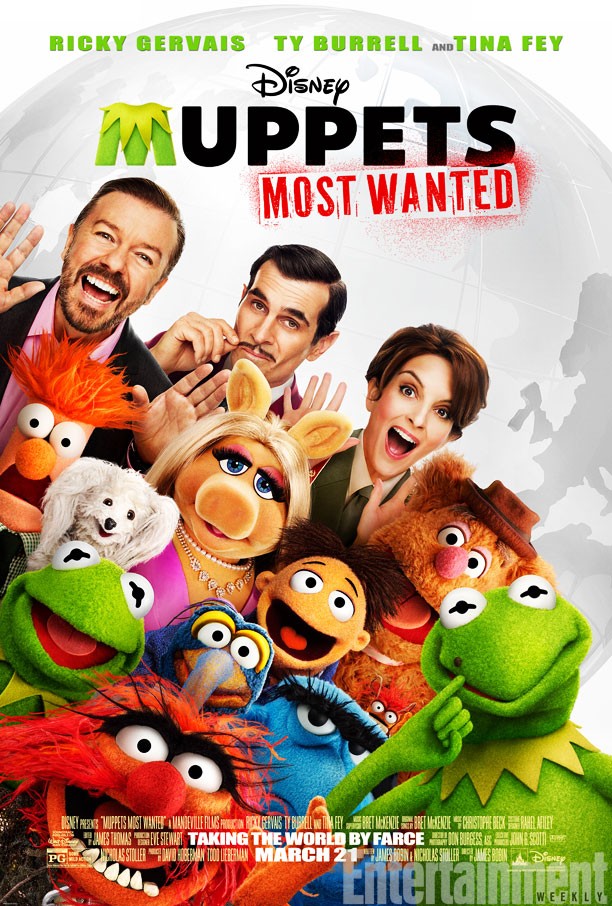 I sure loathed the first trailer for this film. To be fair, though, word on the streets is…this movie is shaping up quite nicely and could well assuage the apprehensions of those who felt 2011's bigscreen franchise revisitation came up short.
We'll see when MUPPETS MOST WANTED hits March 2014. Tina Fey is hot.
-------------------
Glen Oliver
"Merrick"
- e-mail
- Twitter
- Google +