Papa Vinyard here, now here's a little somethin' for ya...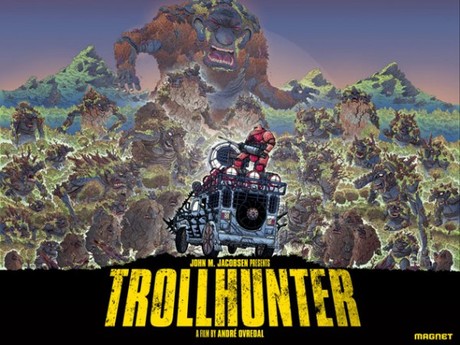 TROLL HUNTER was a stylish, inventive found-footage horror-comedy out of Norway that made an impression on many of the genre junkies that have seen it. For such a low-budget film, it has some great effects work and a genuine sense of scale, not to mention some genuinely laugh-out-loud and shocking moments. Now, Variety reports that the film's director, Andre Ovredal, is now setting his sights on a psychological horror film entitled THE AUTOPSY OF JANE DOE.
The script, which was written by Ian Goldberg (TV's TERMINATOR: THE SARAH CONNOR CHRONICLES and ONCE UPON A TIME) and first-time writer Richard Naing, concerns a pair of father-and-son undertakers who attempt to find out what led to the death of their latest "Jane Doe" corpse. Sounds like it could be an interesting murder mystery, with some family drama thrown in there as well.
Who they cast as the central duo will be crucial to the film, but I have no doubt Ovredal will do something interesting with the premise nonetheless. If the script has the same level of deadpan black comedy as TROLL HUNTER, it should prove to be a unique, entertaining horror film.
AUTOPSY OF JANE DOE should get shooting in London this winter, and will hopefully make it to theaters by the end of next year.
-Vincent Zahedi
"Papa Vinyard"
vincentzahedi@gmail.com
Follow Me On Twitter