Hey guys! Horrorella here...
Earlier this week, the new trailer was released ANCHORMAN 2: THE LEGEND CONTINUES, setting up the continuing story of everyone's favorite news anchor as he goes on to bigger and better things (not to mention more challenges and ridiculous situations).
Paramount has also released a poster, featuring Ron Burgandy and the News Team towering over their new domain of New York City, where they are manning the desks of GNN, a 24-hours news network.
ANCHORMAN 2: THE LEGEND CONTINUES opens on December 20th.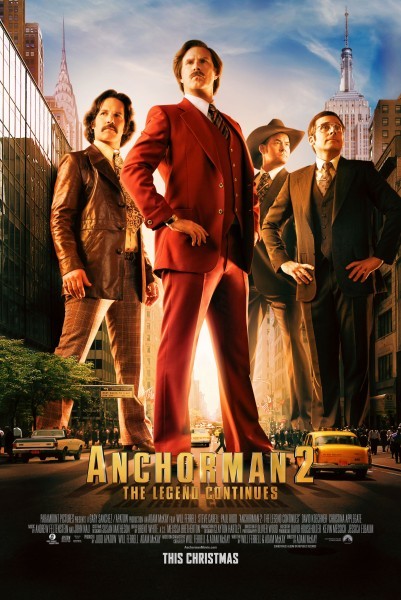 Follow me on Twitter