Ahoy, squirts! Quint here with today's Behind the Scenes Pic!
Yep, it's Munsters time! Our pic today shows Grandpa and Eddie Munster hanging out between scenes. I don't have much to add that I haven't already said in previous BTS columns featuring this great show, but I will restate that my repeated viewings of this and The Addams Family as a kid really helped shape my admittedly wicked sense of humor. Thanks, guys!
So here's Al Lewis and Butch Patrick during the making of the iconic TV show! Thanks to Robert Miller and the Practical Effects GroupEnjoy!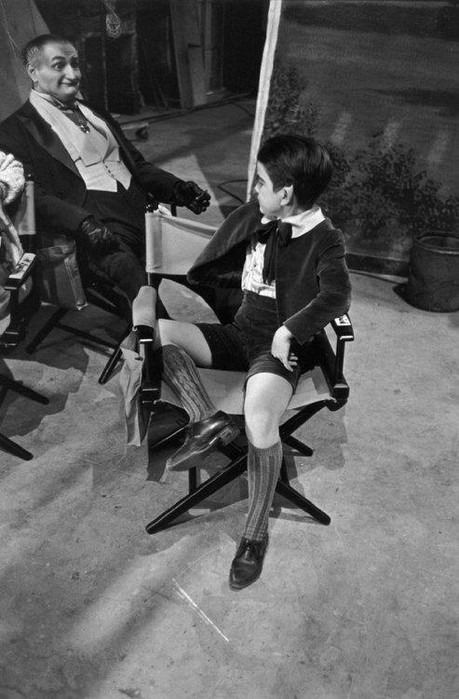 If you have a behind the scenes shot you'd like to submit to this column, you can email me at quint@aintitcool.com.
Tomorrow's pic journey to the obscure little town of Jerusalem's Lot.
-Quint
quint@aintitcool.com
Follow Me On Twitter
I've got a lot of maintenance work to do on the previous BTS articles, but you can visit two pages worth of images (beware of some broken links thanks to the last server shift): Click here for Page One and Click here for Page Two!