Hey Yo, Draven here.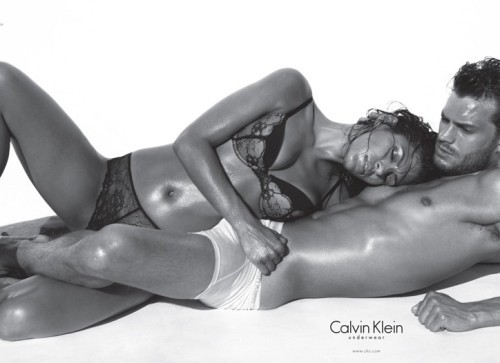 The long national nightmare is over as we have finally found out who will be replacing Charlie Hunnam as Christian Grey in the TWILIGHT fan-fiction bestselling novel adaptation, FIFTY SHADES OF GREY and according to Variety it will be Jamie Dornan. (And here I was hoping it was going to be Stallone, damn.)
Dornan is an Irish born actor/model/musician who is best known for his Calvin Klein ads and a role on the TV show, ONCE UPON A TIME. He is an obvious pick for Christian Grey as he has the looks for the role and will be cheap. I don't really have an opinion on this as I haven't seen anything Dornan has been a part of and have little interest in the novel or this film.
The big question is if he will be able to pull off the subtle character traits and really depict the vulnerability of Christian as described in the novel:
" 'Why don't you like to be touched?' I whisper, staring up into soft gray eyes. 'Because I'm fifty shades of fucked up, Anastasia.' "

" 'The woman who brought me into this world was a crack whore, Anastasia …' I slip into a dazed and exhausted sleep, dreaming of a four-year-old gray-eyed boy in a dark, scary, miserable place.' "
I also have to share this excerpt from the novel too:
"Suddenly, he sits up and tugs my panties off and throws them on the floor. Pulling off his boxer briefs, his erection springs free. Holy cow! … He kneels up and pulls a condom onto his considerable length. Oh no … Will it? How?"
FIFTY SHADES OF GREY is still scheduled to open August 1st, 2014 and will be directed by Sam Taylor-Johnson. Dakota Johnson will be co-starring with Dornan in the two lead roles. Oscars will follow I'm sure.
Follow me on Twitter here!