Papa Vinyard here, now here's a little somethin' for ya...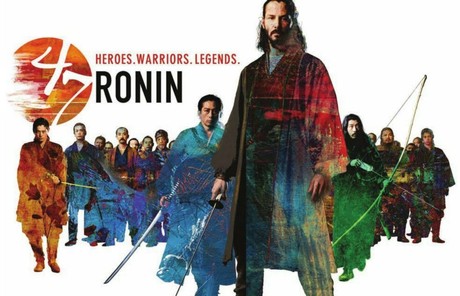 The artist collective known as the Poster Posse has chosen 47 RONIN for their latest project, assigning their members to come up with fan-created poster designs revolving around the upcoming Keanu Reeves samurai flick. While none of these are going to find their way into the current ad campaign by Universal (seen above), many of these are super-cool and are far more striking than anything we'll see from the studio this fall. Some of my favorites are below: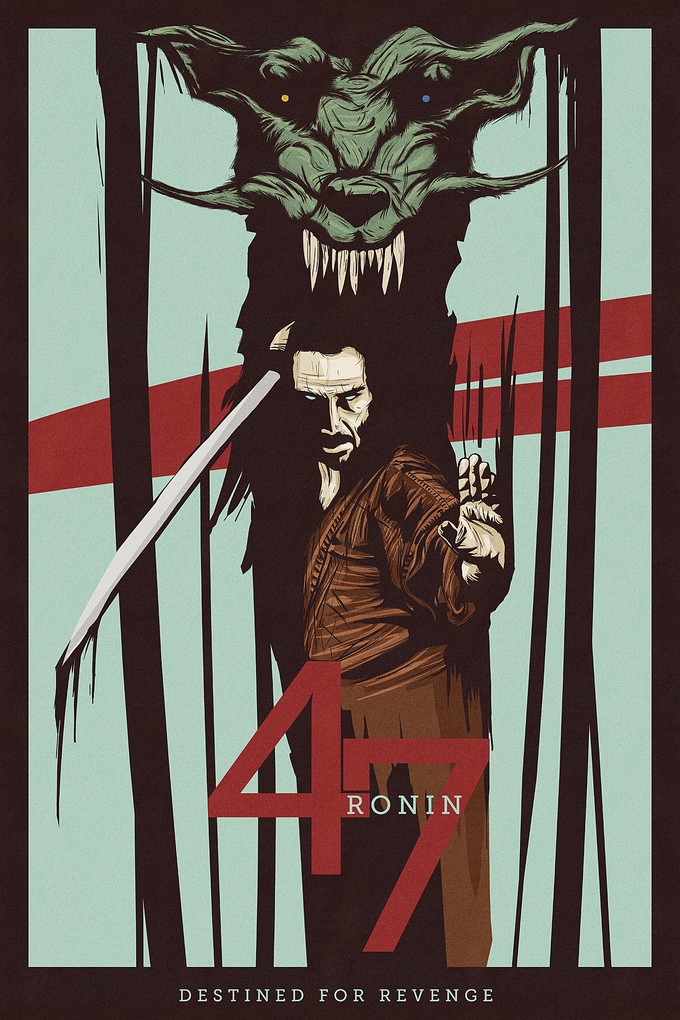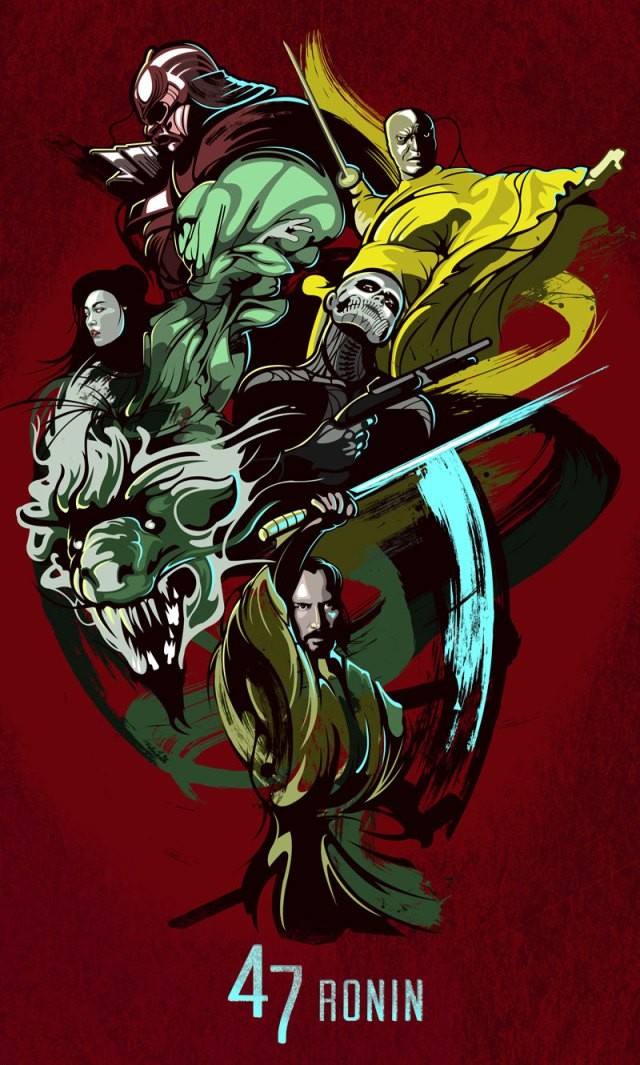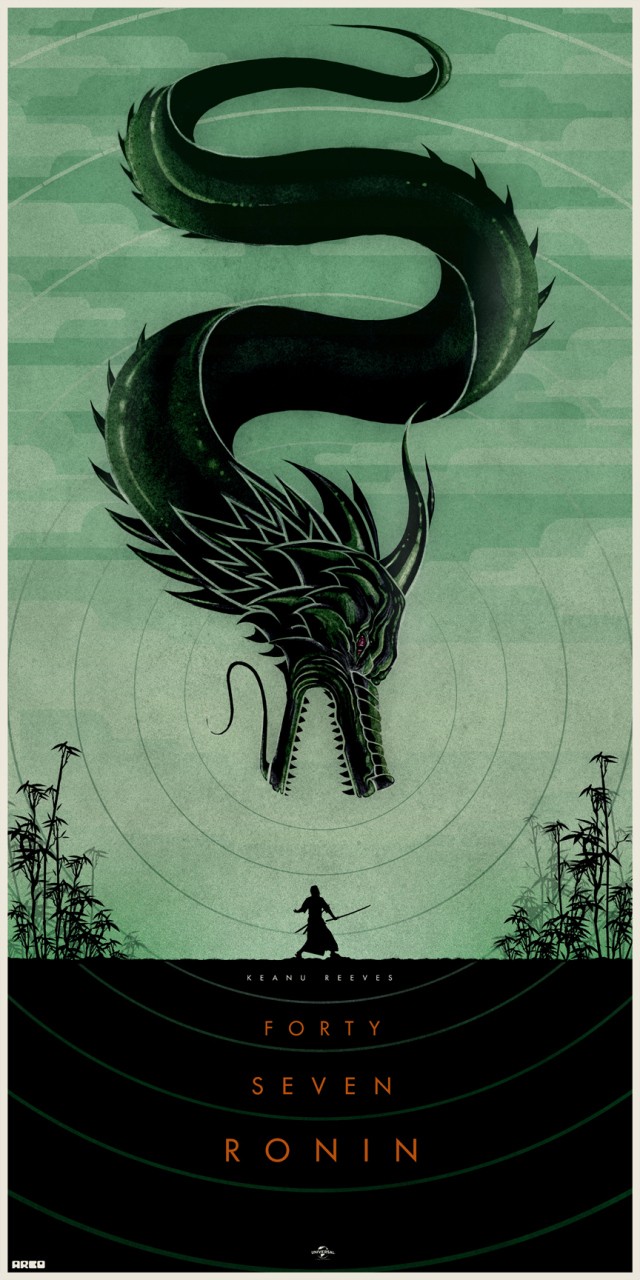 For the rest of the poster designs, as well as info about the artists, click HERE and HERE.
47 RONIN fight for no master, just honor on December 25th.
-Vincent Zahedi
"Papa Vinyard"
vincentzahedi@gmail.com
Follow Me On Twitter