Hey guys! Horrorella here...
When THE MORTAL INSTRUMENTS: CITY OF BONES opened in August, it was to critical pans and less than stellar box office numbers (a mere $14 million over its opening weekend). The series seemed down for the count. Constantin films even halted production on the sequel, which was already underway.
But for whatever reason, they seem to be getting back on track. THR reports that production is picking up again and plans to move forward with the second entry of the YA series, MORTAL INSTRUMENTS: CITY OF ASHES, are being solidified.
Constantin Film's head of film and TV, Martin Moszkowicz cites positive fan response as the reason they are continuing to move forward with the series.
The fan response, from the blogosphere and the thousands of mails we have received, has encouraged us to keep going...It's been overwhelmingly positive, in contrast to some other YA titles.
He went on to indicate that marketing efforts might have been misdirected on the first film, and that Constantin is looking into different methods of appealing to a broader audience (not just teenage girls). They are also examining any changes that can be made artistically, in terms of style, script and casting.
So fans of Cassandra Clare's series can rejoice - another entry looks to be on its way. The rest of us will just have to wait and see if the series can be turned into something of interest.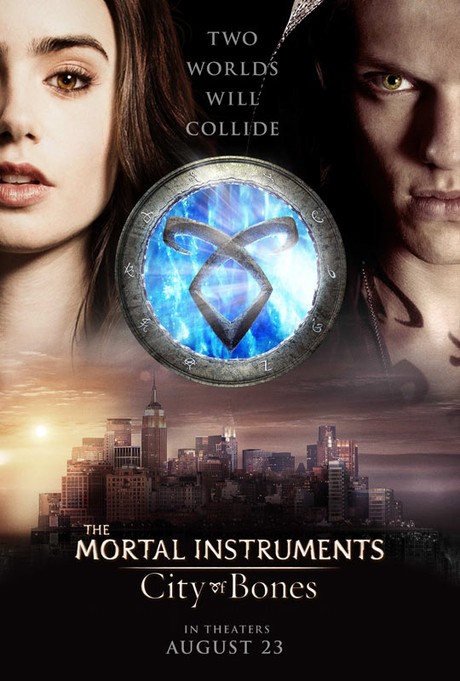 Follow me on Twitter