Hey guys! Horrorella here...
John Belushi was (and is) one of the giants of American comedy. His work on Saturday Night Live, ANIMAL HOUSE and THE BLUES BROTHERS gave us some of the greatest comedic moments of all time, and he will always be remembered as a beloved performer who died much too soon.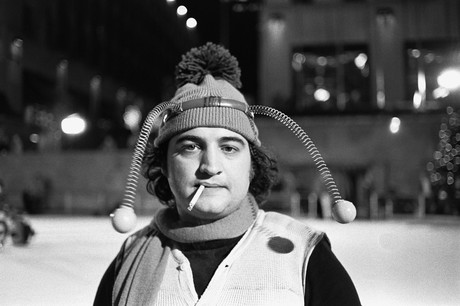 A biopic of his life has been in the works for some time now, first at Warner Bros. with a script by Steve Conrad (THE PURSUIT OF HAPPINESS, THE SECRET LIFE OF WALTER MITTY) and directorial duties to be assumed by Todd Phillips (OLD SCHOOL, THE HANGOVER). Now, the film is moving forward as an independent production. Phillips has left the project, and THR reports that Conrad will be stepping into the director's chair.
He is currently on the hunt for actors to portray the comedy legend, and has recently met with Emile Hirsch (INTO THE WILD, MILK) to discuss the role, as well as Adam DeVine (WORKAHOLICS). Joaquin Phoenix is also rumored to have been considered. Additionally, Nelson Franklin (SCOTT PILGRIM VS. THE WORLD, VEEP) is being considered to play a young Dan Ackroyd.
Any of the named actors will obviously have to undergo a bit of a transformation to achieve maximum Belushi-ness, and while it is difficult to imagine anyone playing him, I think Hirsch could be an interesting choice for the role.
This certainly isn't the first time a film about Belushi's life has been made - the 1989 WIRED starred Michael Chiklis as the comedian, but was poorly-received, and was even boycotted by Belushi's friends and family. This film, on the other hand, is moving forward with the blessing of Belushi's widow, Judy Belushi Pisano, who is also serving as a producer. Dan Ackroyd is credited as an executive producer, so it seems that this production is in good hands, with attention being paid to honoring Belushi's memory.
The film is scheduled to start shooting in spring of 2014.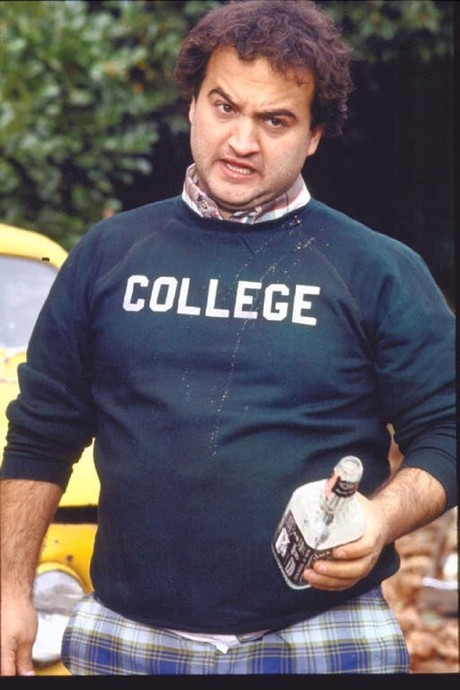 Follow me on Twitter