Hey guys! Horrorella here...
Marvel has released a new poster for CAPTAIN AMERICA: THE WINTER SOLDIER. The image sees Cap poised to dive out of a S.H.I.E.L.D. plane to take care of business in present-day Washington, D.C.
The film will pick up after THE AVENGERS left off, and sees Cap (Chris Evans) teaming up with Black Widow (Scarlett Johansson) to face down a new threat dubbed "The Winter Soldier."
Cap's position as a hero out-of-time was one of my favorite parts of THE AVENGERS. I loved seeing the character deal with that sense of displacement, and I am really looking forward to seeing him continue to find his place in the modern world in THE WINTER SOLDIER.
CAPTAIN AMERICA: THE WINTER SOLDER will be released on April 4th, with a trailer due out on Thursday.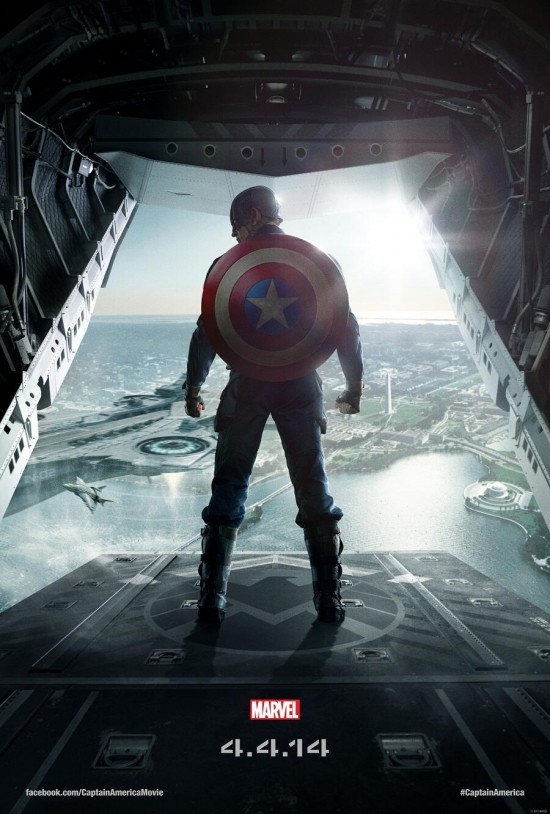 Follow me on Twitter