Hey guys! Horrorella here...
Ben Kingsley's depiction of The Madarin was one of the most-talked about parts of IRON MAN 3. The version of the villain that Kingsley portrayed under the direction of Shane Black was controversial among fans, but regardless of how you feel about that interpretation, you can't deny that the performance was memorable.
And it looks like his time in the Marvel Universe may not be over. During a recent interview with The Bellfast Telegraph to promote the upcoming ENDER'S GAME, Kingsley revealed that he had recently shot a "secret" project for Marvel.
I'm not allowed to say any more, you're going to have to wait and see… I was with many members of the crew that were involved in 'Iron Man 3.' It was lovely to see them again. It was great to be with this wonderful family… I think they have enormous taste as creative artists. There's nothing lazy or gratuitous about their work. They are at the top of their game, and they're great company to keep.
The safe bet would be on a one-shot short film that would be released on one of the upcoming Marvel Blu-rays, but it is always possible that he could show up in a cameo role in one of the upcoming films (though, finding a reasonable place to insert that character makes this option seem a little unlikely).
I think the one-shot is probably the most solid choice, and I, for one, wouldn't mind seeing Kingsley reprise this role.
What do you guys think?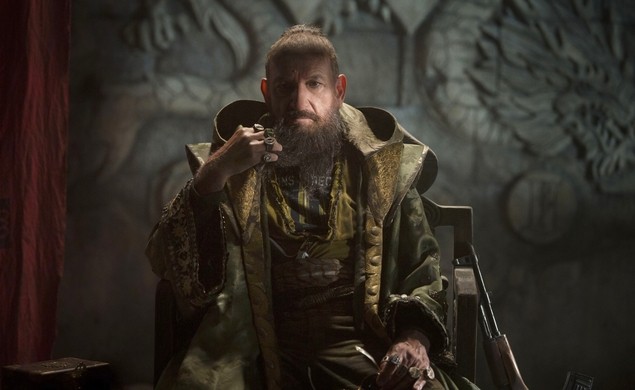 Follow me on Twitter