Hey guys! Horrorella here...
Tim Burton has been responsible for some films that I have absolutely adored. BEETLEJUICE...BATMAN...PEE-WEE'S BIG ADVENTURE...EDWARD SCISSORHANDS...THE NIGHTMARE BEFORE CHRISTMAS...ED WOOD...these are all stories that came to define Tim Burton as a storyteller. And that made me love him. Through these films, he built these strange worlds and populated them with even stranger (yet always heart-touching and relatable) characters.
Lately though, Burton has been lost. With CHARLIE AND THE CHOCOLATE FACTORY, CORPSE BRIDE and ALICE IN WONDERLAND, he feels like a shadow of his former self. Someone simply going through the motions of what he understands a Tim Burton film to be, without putting in any of the heart that made his early films resonate.
I'm hoping that might be about to change. Burton is officially in talks to direct the upcoming sequel to BEETLEJUICE. The news was originally reported by Schmoes Know, and now confirmed by The Wrap.The script is being written by Seth Grahame-Smith and David Katzenberg, and Michael Keaton is expected to reprise the titular role.
BEETLEJUICE was always one of my favorite movies when I was growing up. Just dark and twisted enough to be scary, but still light enough to be fun. It's also my very favorite Michael Keaton performance.
I would love to think that revisiting this character (especially with Michael Keaton on board) is exactly the kick in the ass that Burton needs to begin taking himself and his craft seriously again. Last year's FRANKENWEENIE was a step in the right direction, but we're not there yet. If this sequel is moving forward, I would like nothing better than to see it do so with Burton back behind the wheel.
What do you guys think?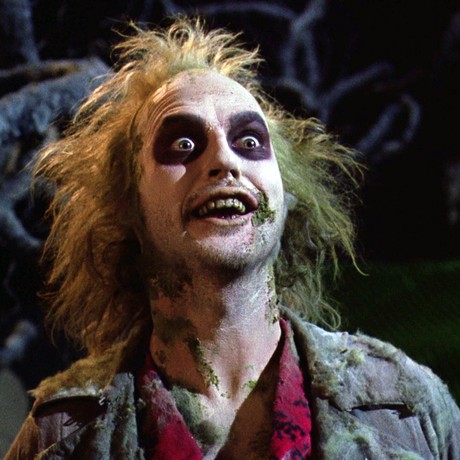 Follow me on Twitter