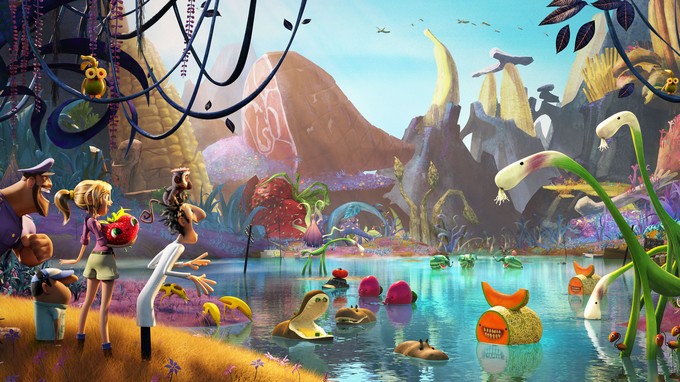 Whether or not one is a fan of a particular film, it's always interesting to research what hidden, discoverable details (i.e. "Easter Eggs") are embedded within the texture of a picture.
Like R2-D2s integration into the cityscape of Spielberg's CLOSE ENCOUNTERS OF THE THIRD KIND mothership, or the little droid's prophetic appearances in J.J. Abrams' STAR TREK movies. Or the "Made in the USA" stencil on the side of 2010's Russian spaceship, the Leonov.
And here's another: this video from CLOUDY WITH A CHANCE OF MEATBALLS 2 - which points us towards the elusive 'Sasquash' concealed throughout the movie. A fun notion on several levels. Did you catch any glimpses in the film? I didn't...
-------------------
Glen Oliver
"Merrick"
- e-mail
- Twitter
- Google +