Cool News
Learn When
COMMUNITY Returns!!

New timeslot for PARKS AND RECREATION!!

Welcome To The Family
2013-2013

Ironside
2013-2013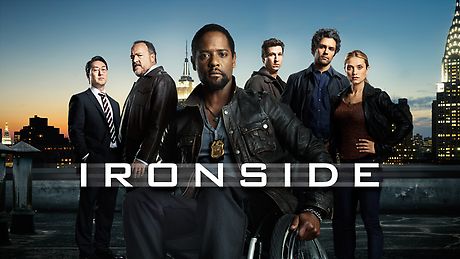 This is a tad late due to computing issues, but find here the bullet points:
* "Community," featuring the return of creator/showrunner Dan Harmon, returns to its old 8 p.m. Thursday timslot Jan. 2.
* "Parks and Recreation" returns to its old 8:30 p.m. Thursday timeslot Jan. 9, replacing the just-jettisoned Mike O'Malley shitcome "Welcome to the Family."
* "Ironside" is toast, and its timeslot will be filled by "Chicago PD" starting Jan. 8. The Blair Underwood actioner pulled a lower score than "Revolution" and "Arrow" on Wednesday.
Wednesdays, Sept. 18-Oct. 16, 2013
(adults 18-49; older weeks in parentheses; repeats in gray)
4.1 (3.9) (4.2) (4.2) (1.4) Modern Family
3.1 (---) (---) (---) (---) Toy Story of Terror
2.9 (3.2) (3.4) (---) (4.3) Duck Dynasty
2.7 (2.6) (2.7) (2.8) (---) Criminal Minds
2.6 (2.5) (2.7) (2.4) (2.6) Survivor
2.5 (3.0) (---) (---) (---) American Horror
2.4 (1.6) (1.4) (---) (---) MLBaseball
2.1 (2.5) (3.2) (---) (---) Super Fun Night
2.0 (1.9) (2.1) (2.0) (---) CSI
1.9 (1.8) (1.9) (2.2) (---) Back In The Game
1.8 (1.6) (2.0) (2.7) (---) Law & Order SVU
1.6 (1.6) (1.9) (2.0) (0.7) Nashville
1.5 (1.4) (1.7) (---) (---) Bad Ink
1.4 (1.5) (1.6) (1.8) (---) Revolution
1.1 (0.9) (0.5) (0.3) (0.3) Arrow
1.0 (1.1) (1.3) (---) (---) Ironside
0.9 (1.2) (1.6) (1.8) (---) South Park
0.8 (0.8) (0.9) (1.0) (0.7) The Daily Show
0.8 (0.9) (1.0) (1.0) (0.8) Key & Peele
0.8 (0.9) (---) (---) (---) Tomorrow People
0.7 (---) (---) (---) (---) American Pickers
0.6 (0.7) (---) (---) (---) Ghost Hunters
0.5 (---) (0.3) (0.4) (0.5) For Better Or Worse
0.5 (0.4) (0.4) (0.5) (---) House Hunters
0.5 (0.5) (0.5) (0.4) (0.4) Million $ Listing
0.5 (0.4) (---) (---) (---) Preachers Of L.A.
0.5 (0.5) (0.5) (0.4) (0.3) Top Chef Masters
0.4 (---) (---) (---) (---) Cheer Perfection
0.4 (---) (---) (---) (---) CNN Debt Ceiling
0.4 (0.3) (---) (0.5) (0.6) Conan
0.4 (0.4) (0.3) (0.4) (0.4) Ghost Mine
0.4 (0.3) (0.4) (0.3) (0.3) House Hunters Intl
0.4 (0.4) (0.4) (0.4) (0.3) Property Brothers
0.4 (---) (---) (0.3) (---) Thieves Inc.
0.4 (0.5) (0.4) (0.5) (0.3) Ultimate Fighter
0.3 (---) (---) (---) (---) FN Debt Ceiling
0.3 (0.3) (0.3) (---) (---) Restaurant Stakeout