Ahoy, squirts! Quint here with today's Behind the Scenes Pic!
I have a little bit of a reputation for hating on Rob Zombie's movies because I was very early with my vocal disapproval of his take on Halloween (read my script review here
If I had a Devil's Rejects picture in the archives to share I'd definitely be running it now, but I don't. However, I do have a House of 1,000 Corpses pic, so even though I'm not the biggest fan of that one I figured why not run it? 'Tis the season.
Below you'll find Sheri Moon and Bill Moseley during the making of the movie. Photo credit to "Rodent" who found the shot via Zombie's Facebook page. Enjoy!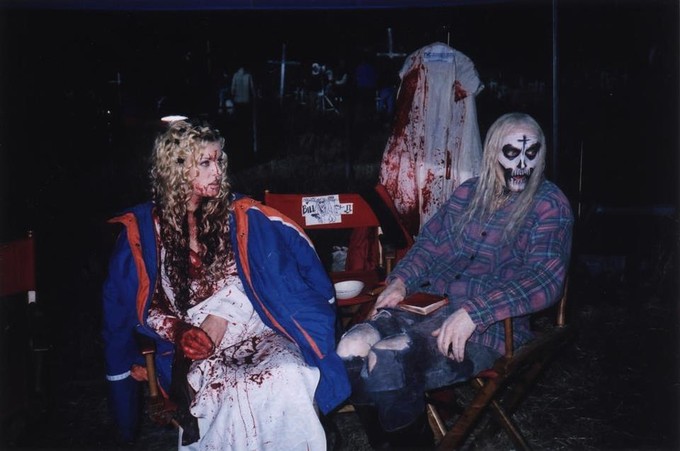 If you have a behind the scenes shot you'd like to submit to this column, you can email me at quint@aintitcool.com.
Monday we're feature a haunted house pic.
-Quint
quint@aintitcool.com
Follow Me On Twitter
I've got a lot of maintenance work to do on the previous BTS articles, but you can visit two pages worth of images (beware of some broken links thanks to the last server shift): Click here for Page One and Click here for Page Two!