Hey guys! Horrorella here...
Wes Anderson officially invites you to spend time at the GRAND BUDAPEST HOTEL with this new trailer.
The film tells the story of Gustove H. (Ralph Finnes), the legendary consierge of the titular hotel, as he takes a new employee (Tony Revolori) under his wing and becomes mixed up in the theft of a priceless painting and the battle for family wealth that commences after a guest suddenly passes away.
The trailer is full of examples of Anderson's distinct visual style, as well as plenty of humorous moments. It features appearances from many of Anderson's typical stable of actors, as well as some new faces. The cast includes performances from F. Murray Abraham, Saoirse Ronan, Adrien Brody, Willem Dafoe, Mathieu Amalric, Bill Murray, Jeff Goldblum, Jude Law, Harvey Keitel, Edward Norton, Lea Seydoux, Jason Schwartzman, Tilda Swinton, Owen Wilson and Tom Wilkinson.
Check it out below. THE GRAND BUDAPEST HOTEL opens on March 7th, and I, for one, couldn't be more excited.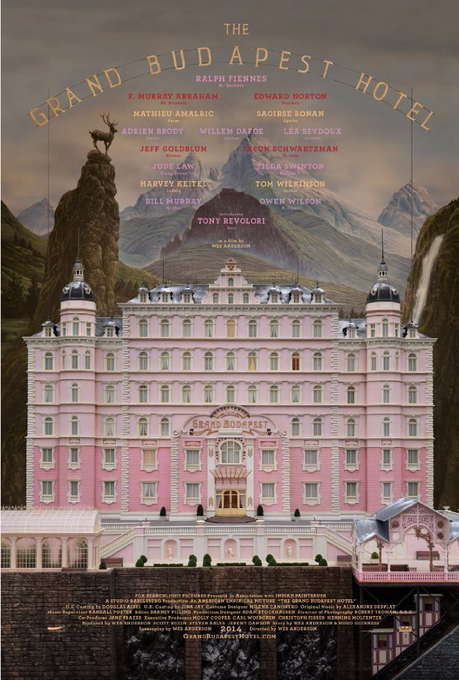 Follow me on Twitter